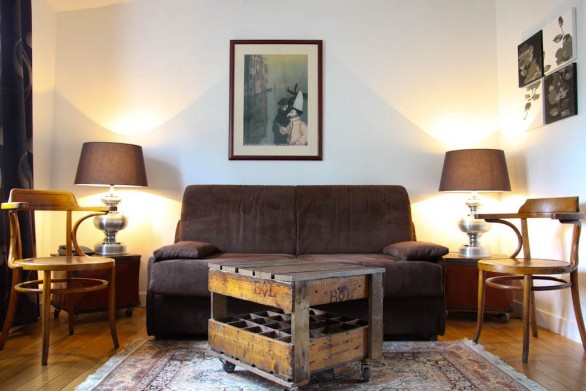 Some kind of help in this regard, however, comes to us from Cdimancheaparis, which indicates to us the small hotel we have always dreamed of. The sign says Hôtel du haut Marais and managers Marc and Didier renovated it about 2 years ago. Entering one gets the impression that they lack only a cup of hot tea and a fireplace to land in a country house. The 5 double rooms, 2 suites and the apartment for 4 persons have been furnished by the owners using family furniture and accesses bought in antique markets, giving the hotel a very intimate atmosphere.
Among the most interesting indications, there is an apartment on the fifth floor, a small nest from which you can admire the roofs of Paris city center planning their days as tourists in the most beautiful city in the world.
Prices: from 125 EUR per night for a double to 185 per suite (2 persons) up to 198 EUR for the apartment (always 2). Free wi fi and breakfast  is included.