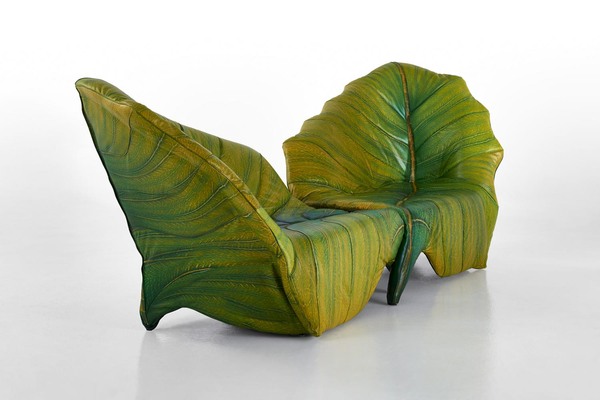 At the Salone del Mobile 2013 the new collection Caps-Sicis signed Licheri was inspired by the leaves in their most varied forms, designed by Alida Cappellini and Giovanni Licheri.
The two famous designers choose different corners of the world and their most characteristic trees in order to create imaginative compositions. Thus, the exotic bamboo represents Asia, the centuries-old oak the Old Continent, the fragrant magnolia America and fresh birch forests of Northern Europe. The leaves from the trees come to life sofas and armchairs that bring home a corner of the garden.
They are heart-shaped leaf birch, perfect for sessions that wrap almost to cuddle, to hold, to welcome inside. The thread-like bamboo, in its bright green, is interwoven rather playful and bizarre in a sofa with sinuous lines. The oak lobata curls in the lively baroque sofa brings moments of memory.
The red maple, with its warm color and shape palmata, opens to sustain in a warm embrace. The warm colors of nature, by enveloping brown to bright green are molded in forms which in their theatricality and appropriate space are creating such flair and imagination in a magical fairy-tale atmosphere.