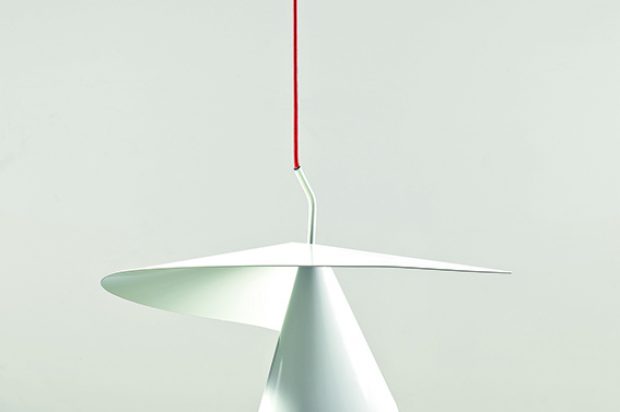 Ironic, playful, a spiral of light, like a spinning top that is released into the air. Spiry (design by Giovanni Barbato, line Axo Light) is a suspension strongly characterized by the speaker.
Made of white painted aluminum, light and thin, like a soft fabric that surrounds the light and seems to want to continue turning with spiral motion to emphasize the escape of light downward.
Its own shape, simple and elegant is in effect scenic but extremely complex to implement, helps to create an effective lamp, perfect for lighting various spaces of the house, who knows how to be discreet at the same time the protagonist of the environment. Maybe a touch of irony? The red cable fire is the thing that sustains it and makes it nice and fun.