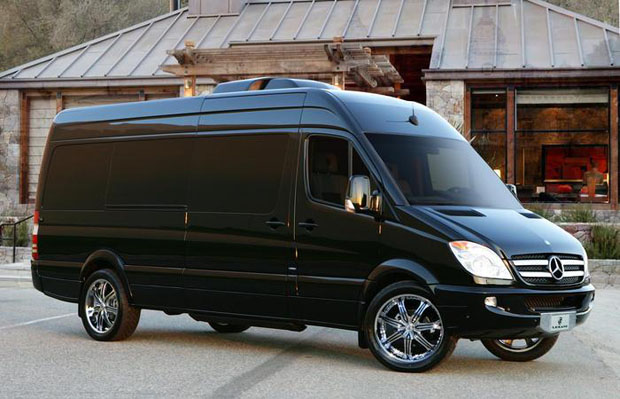 Lexani Motorcars has turned a Mercedes-Benz Sprinter van L5-B in a luxury travel vehicle, intended to make the joy of some scrooge. Is not the last such proposal on the market, but it is one of the finest and may arouse a desire to be purchased from some movie stars, maybe infected by colleagues in recent months who have given away something like that, even if it is most impressive in dimensional terms.
The glitz is the keynote of this process for the vehicle of the "star", completely revised in order to create a kind of presidential suite, capable of giving a high level of relaxation. This nifty piece has a bedroom equipped with cutting-edge technology services that promise unmatched comfort, even on the move.
The bar, the executive leather chairs, the golden inserts, orthopedic mattresses, othe luxury pieces of furniture and the trappings produce a canvas full of charm, made even more attractive by the refined lighting. To make the rest ensure the LED TV 46 inch Samsung signed, the docking station for iPad, Bose home theater system and the audio system Alpine. There are also other possible customization options, to make it adhere better to the tastes of customers. Pricing starts at $ 292,000.