This extremely rare blue diamond in an exclusive bulgari ring  was sold for $ 9.5 million last Wednesday in London, setting a new world record for price per carat.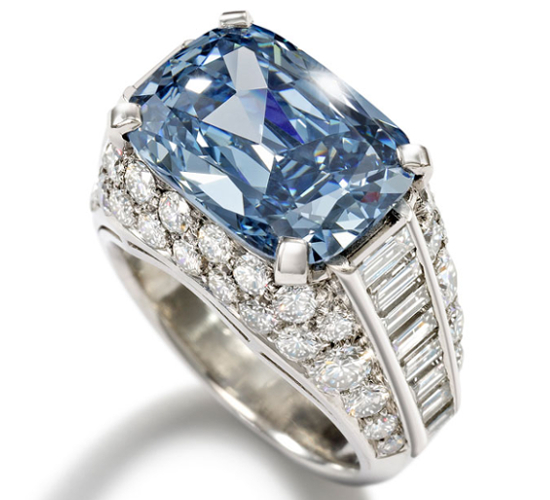 The elegant blue diamond – weighing 5.30 carats – was sold at the Fina Bonham Jewelery auction in central London for a record price of $ 1.9 million per carat, surpassing the previous record of $ 1.68 million.
The incredible blue diamond, which was bought by jewelry, Graff Diamonds – one of the world's best known gemstone collectors – is mounted on a "Trombino" ring made by the Bulgari Italian jeweler around 1965.