Italy is one of the oldest wine making countries in the world, with some of the finest and widest selections of wines. Vineyards and wineries are just about everywhere in Italy. So if you want to visit the country for some wine tasting holiday, here are tips for you.
Italian wines (from Turin to Palermo) come from one or a combination of more than 350 wine grape varieties. The wine bottle label contains helpful information about the wine's production – producer, wine type (grape variety or wine blend), region or location, and vintage.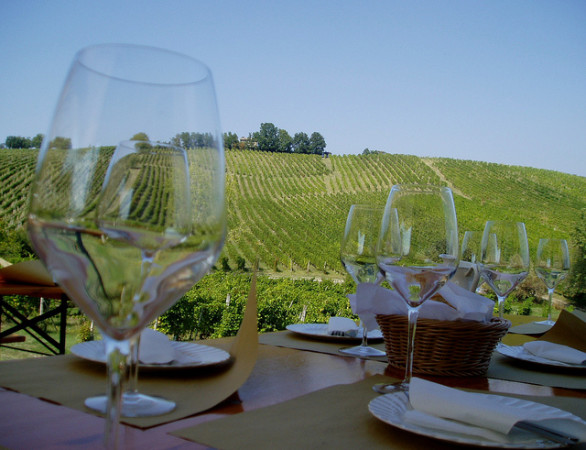 There are 20 wine regions in Italy, and are categorized into four major groups: Northwest, Northeast, Central and Southern Italy. The most common Italian wines consumed in the US include: Toscana, Abruzzi and Emilia-Romagna (Central); Piemonte (NW); Alto Adige, Veneto and Friuli (NE), Puglia (Southern).
Sangiovese is the most popular Italian wine, but it comes in different varieties and regional names. The primary clonal variants of Sangiovese include Sangiovese Grosso (big grapes) and Sangiovese Piccolo (little grapes). Prugnolo Gentile is a variant of Sangiovese Grosso used in making pure Sangiovese wines.
Italian red wine usually come from any or a blend of nine common red wine grapes such as: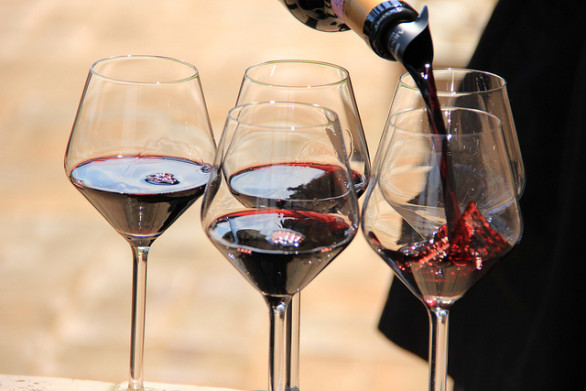 Sangiovese – available throughout Italy
Nebbiolo – age-worthy wine grape
Barbera – dark-skinned variety
Lambrusco – produces bubbly light red wine
Montepulciano -dark, rustic wine
Amarone -high alcohol wine with sweet finish
Valpolicella -rich wine from three grape variants
Primitivo – southern Italian grape
Negroamaro – southern Italian wine grape blended with Primitivo
Italian white wine, on the other hand, come from any or a blend of nine white wine variants: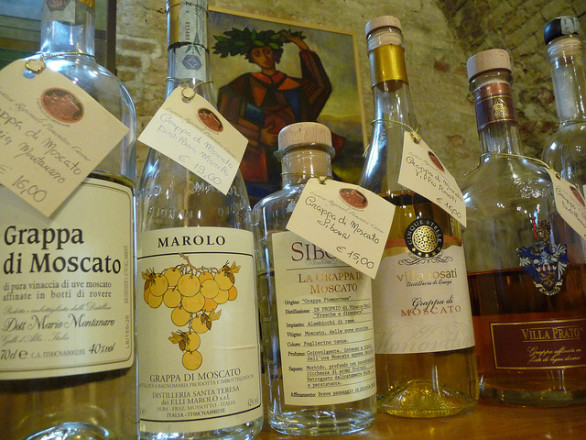 Pinot Grigio – of French origin, aka Oltrepò Pavese
Trebbiano – aka Ugni Blanc, same variant for making Cognac and Balsamic vinegar
Garganega – used primarily for Soave
Cortese – makes light citrus white wine, like Chablis in France
Verdicchio – slightly bitter white wine
Fiano – floral, citrus and nutty notes
Arneis – famous for the Roero DOC regional wine
Vermentino – crisp white wine like Sauvignon Blanc
Moscato – aka Muscat, sweet and bubbly white wine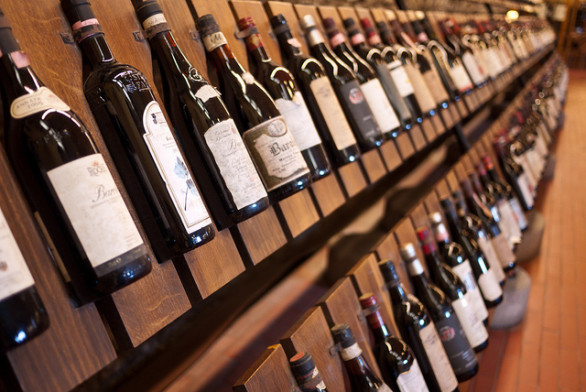 The number of wineries and vineyards all over Italy can be overwhelming. A guided wine tasting tour that focuses on a particular region maximizes one's vacation time.
Photos by: Udo Schröter, Michela Simoncini, Blue moon in her eyes, Taz