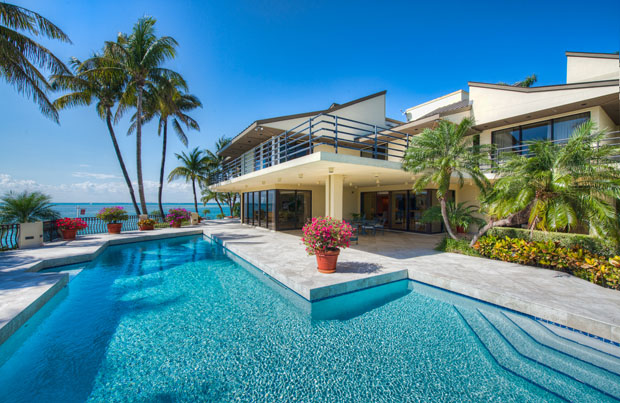 In Key Biscayne Florida is located this luxury villa with eight bedrooms which is surprising at first glance. The whole building, surrounded by water, is in design with a modern, geometric and very scenic impact.
Handled flawlessly by designers, received care in time of the same tenor as the wealthy owner, who has spared no expense to create a dream home, it is packed so delicious in its details. The exhibition is valuable, but also pleasant and balanced in a plot interpreted consistently in different aspects.
It is a house of impact, the film companies are almost ready to make the joy of the future buyer to acquire it and use it for films, will have to pay the sum of 22.3 million euro. It is a figure of the pharaohs, in exchange for which you get a flawless gem where nothing is missing for five-star living experience. In this context, the pool is the flagship on whose waters reflect the complex architectures.