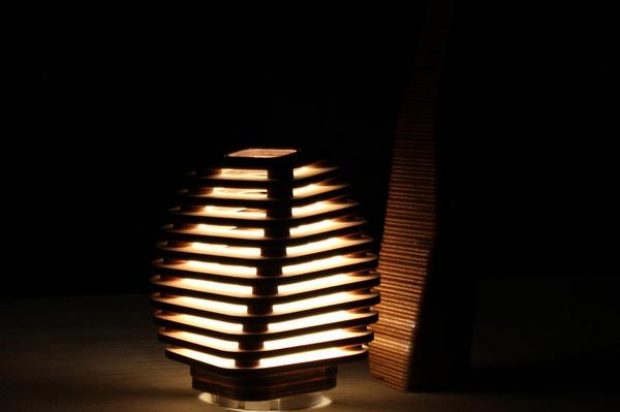 Hive of Mario Gorini design belongs to the project and metamorphosis of a symbol which is a small lamp designed to be used in the middle of the table.
The great contrast between the edge and the surface of the 12 layers of birch plywood gives Beehive a tone very warm and restful. The fact is never the direct light which is emitted but, thanks to multiple reflections from the internal surfaces it is putting further emphasis on the dark borders.
The skeleton of the lamp is given by the four virtual lines consisted of small disks, always in the same material, which forms many very sweet curved lines, accompanying the twist and the slight spiral of the whole body. The light comes in a horizontal manner, illuminating the table which is sitting around in a discreet position.
The atmosphere that is obtained is reminiscent of the light of the romantic and relaxing candle.