What makes a modern home different from a traditional one? Essentially, there should be a balance between style and economy. When creating a modern living space, make sure you consider carefully the following important design elements.
Furniture That Has Elegant and Clean Lines
You should avoid furniture that has bulky, prominent or arm rests that are overly-rounded in favour of pieces that come with clean and simple lines. This means that you should go for elegantly designed and slender sets, including couches, tables and chairs, to enhance the feeling of cleanliness and comfort. When choosing furniture for a modern scheme, you can keep a utilitarian mind set, purchasing pieces for their function, and not primarily for decoration.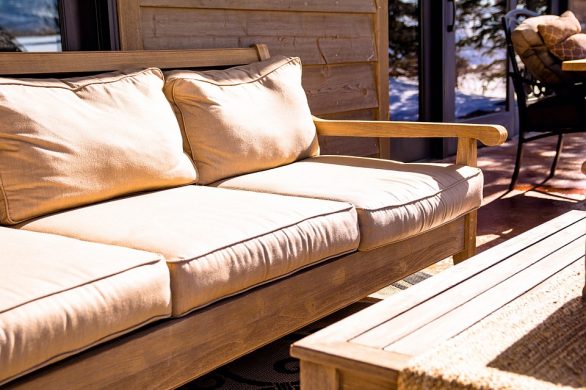 Whether it is an eye-catching splash of colours or elegant post-modern piece, modern abstract art would be the key to achieving the right balance in a modern living space. By opting for this decorative option and avoiding concrete forms, you will be allowing viewers to interpret the art pieces as they please. There are many art dealers offering abstract art posters from different artists, so you will have a great selection to choose from to suit your home's design scheme.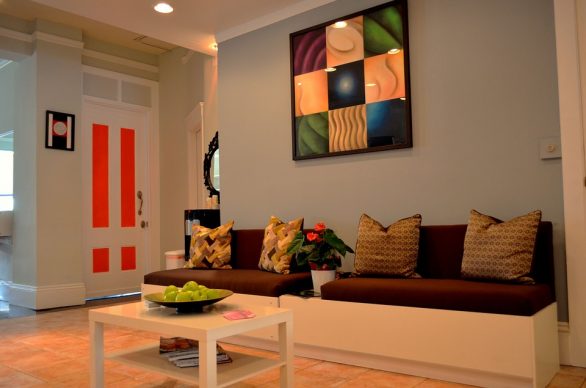 Surfaces That Are Uncluttered
Most importantly, there should be a complete lack of unnecessary items and clutter when creating a modern space, from your living room to your kitchen. Leaving most surfaces bare, you should only place some carefully selected items, such as glasswork, vases or small sculptures. Remember that a home with too many items will make it visually overwhelming, which is not a trait of modern aesthetics.
By employing these essential design elements, you will be able to create a modern home and enjoy it for many years to come. Typically, a modern living space is forever stylish forever. The trick is, you have to learn how to make a relaxing, simple, but rewarding surrounding.