If you're an entrepreneur searching for a unique angle, breaking into the affordable luxury market makes sense.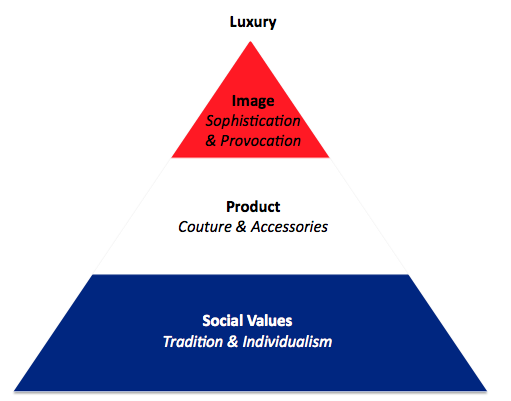 Most of us would love to jet off to the sunshine or book into an exclusive retreat any time life gets tricky — but we don't have the bank balances to match these ambitions.
Thankfully, there are a few everyday luxuries that keep us powering on when the rat race gets rough.
And capitalising on the demand for products that provide temporary respite from the daily grind can be very profitable.
So here are four affordable luxuries that make brilliant business models.
Getting a trim
Superstars have dedicated style teams that constantly tweak their hairstyles between high-profile engagements.
But a relaxing trip to the barber can be therapeutic for your mental health as well as keeping your grooming on-point.
Research shows that a significant proportion of men enjoy getting a haircut because of the social bonding that occurs in the shop.
So if you're a dab hand with a pair of scissors you could create a business that makes money and serves the community too.
And as long as your customers' hair keeps growing, your profits are assured.
Gym vibes
Exercise is good for mental and physical health and there are several gym chains that offer affordable membership and decent facilities.
But boutique gyms satisfy demand at the higher end of the market by offering a range of popular classes in well-appointed premises that feature cafe bars and chill-out areas.
And some of them even offer members a free Friday tipple to set them up for the weekend.
So searching an online property registry for a potential gym location close to corporate offices or expensive residences might be the genesis of a lucrative business that fulfils a healthy purpose.
Offering customers a unique experience that makes them feel pampered can give this type of business a competitive edge.
Chocolate
Millions of people are familiar with the restorative powers of a humble chocolate bar.
But there's scientific evidence that chocolate's a superfood.
The dark variety's good for your circulation and contains vital minerals like iron and potassium.
And it can also reduce the effects of memory loss as well as protecting your skin against sun damage.
So opening a chic deluxe chocolate shop that markets the mind-boggling benefits of buying a bar could be your ticket to fame and fortune.
Beer
The health-enhancing properties of a refreshing pint of beer are extremely underrated.
There's plenty of evidence that treating yourself to a pint is genuinely good for you.
Moderate beer drinkers are reducing their risk of cardiovascular disease, boosting their creativity, strengthening their bones and reducing their stress levels.
Who would have thought that hoisting a glass of the good stuff is so heroic?
So if you're really struggling to think of a startup that will stand the test of time, opening a pub or craft ale emporium might truly be a generous gift to mankind.
These four affordable luxuries that make brilliant business models should get your entrepreneurial juices flowing.
What's your favourite affordable luxury? Share your stories in the comments section.