The Shard is not only a 95-storey skyscraper in London where any tourist, local or foreign can enjoy the sunset on a clear day. Apart from being the tallest structure in any European Union member country, it also boasts of gastronomic delights fit for food lovers. While in London, the Shard is well worth a visit. So, if you are planning to get a view of London from a different perspective any time soon, here are the restaurants you might want to check out.
Aqua Shard
Open seven days a week and during bank holidays, this is where you want to be if you are looking forward to enjoy the changing views of the London skyline from the 31st level. Guests will be treated with contemporary British cuisine in private dining rooms and the three-storey atrium bar. They serve breakfast, brunch, dinner and afternoon tea.
TING
Two levels up from the Aqua Shard is the location of the signature lounge and restaurant at the Shard. Chinese term for "living room", the TING is perfect for either a classic English afternoon tea or a traditional Chinese tea ceremony. Here, you can also enjoy Modern European cuisine in fusion with Asian cooking.
Oblix
In between the Aqua Shard and the Ting, this New York-style steak restaurant offers its diners a panoramic view of lovely London. This rotisserie/grill was the first to open shop among the restaurants at the London skyscraper. Menu is consists of roast, wood-fired oven dishes accompanied with European and British produce. They also serve seafood.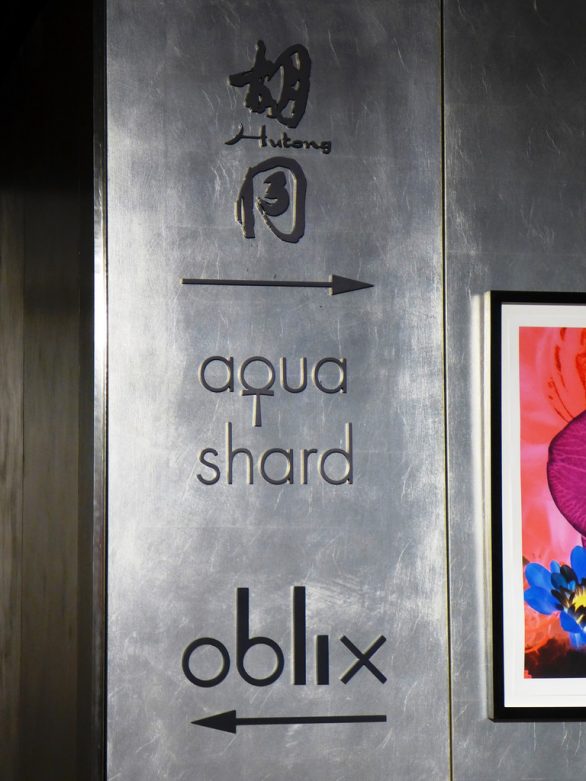 Gong
Located at the 52nd level of the Shard, this cocktail bar is frequently visited by guests not only for the view it offers but for its cocktails. This Asian-themed cocktail bar also boasts of traditional Chinese architecture and has an infinity pool.
The Shard is not only known for its grandeur and views. It is also the go-to place for tourists looking for luxurious restaurants and great food.