Why is it that when we come back from a vacation we immediately talk about how great the room was? Comments like "it had the comfiest bed" or "the suite had a dynamite view" are not lost on us. Isn't it just somewhere to sleep after you've had a fun day sunbathing at the beach?
The space where we lay our heads night after night has some significance. The bedroom is where we are at our most relaxed and vulnerable. Doesn't it only make sense that we would want our bedrooms to have the same tranquility and comfort as our vacation spots? We can make our bedrooms a mesmerizing space of light and quietude following some simple décor ideas.
Read on to learn how to get a bedroom that transports you into a world of delight and peace.
Your Bedroom Design How-To
What is it that we do in the bedroom? We recharge after the day of trials we've faced. Whether we choose to do some light reading or listen to soothing music, our bedroom is a place of reprieve from the outside world. Without the right sort of furniture and accessories, the sanctity of the space is lost. An effective bedroom demands five furnishings to generate an interior of solitude and reflection.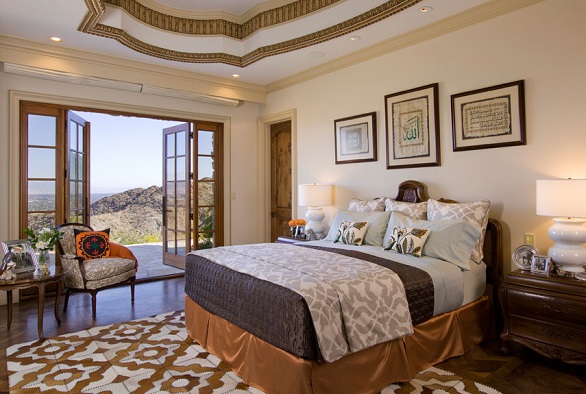 Let's learn what those pieces are and how they create a dreamy escape.
The Bed
Every bedroom needs a good bed. If we can't get a good night's sleep, the décor of the bedroom isn't going to matter. Design company, Gus Modern, has combined style and function in the Carmichael Bed. Somewhat reminiscent of a sleigh bed, the Carmichael has an upholstered headboard and footboard with side rails. The headboard is large and sloping, making the person reclining in bed feel as though they are being tucked into a safe dreamscape. This bed will quickly turn even the lightest sleeper into a hibernating bear. What's more, the modern design of this bed will fit in effortlessly with other furniture pieces, such as your duo antique side tables.
The Chaise
Your bedroom is more than a place to sleep, it's a place of rejuvenation. Along with the bed, your bedroom should come equipped with a chaise lounge. HGTV recommends adding a seating area to your bedroom in order to create a multi-functional space that caters to your intellect, meditation or leisure time. Need a few minutes away from the kids? Your chaise will welcome you with open arms.
The Rug
It can be hard getting out of bed in the morning. The pillows and blankets are so warm, and you know that when your feet touch the ground you'll immediately be chilly and irritable. Not so with a rug. Adorning your bedroom with a rug will warm up the space and bring everything together while also providing some much needed textural balance.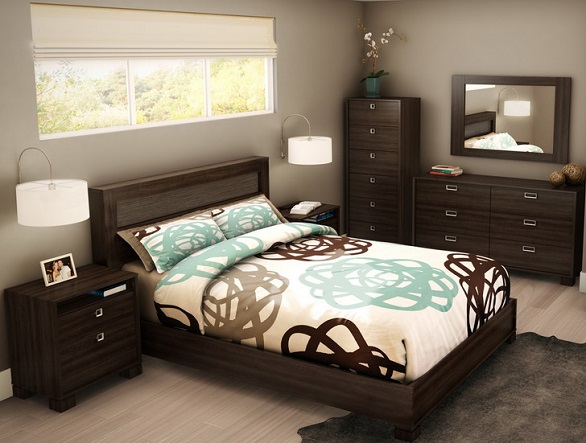 The Lighting
Perhaps as important as the bed, the lighting in a room can make or break the space. Task and accent lighting is best for the bedroom as when paired together they create a gentle, reassuring and seemingly natural light. This natural light will help to make you feel secure in your space and will not impact your sleep cycle.
The Pillows
Elle Decor writes that the number of pillows we have on our bed will help make it more inviting and lush. The magazine suggests that the numbers of pillows we use can be anywhere from two to six, it just depends on the size of our bed. The pillows should be arranged smallest to biggest, front to back. Houzz adds that our pillows should vary in color, texture and size to create a dynamic, warm space.
The bedroom is our one place of freedom. Really make it yours with things you love.