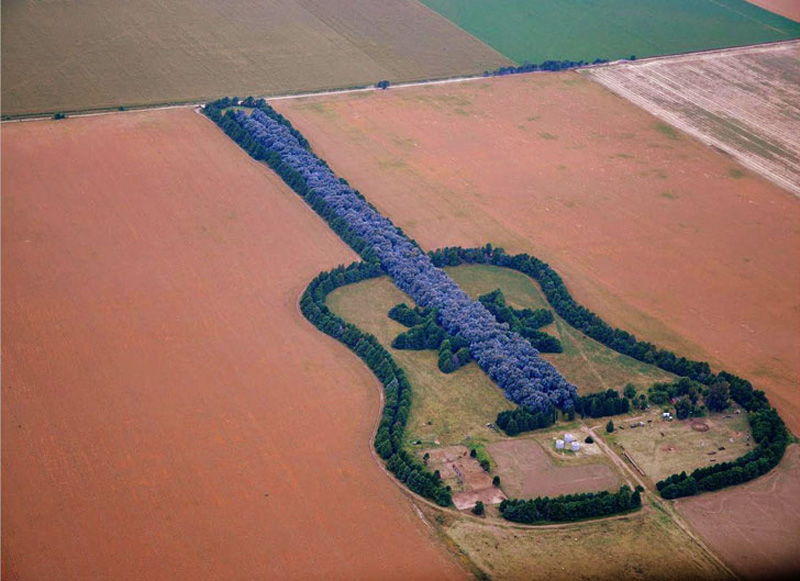 The giant guitar made ​​by Pedro Martin Ureta in the pampas of Argentina (General Levalle more exactly, in the Province of Córdoba) is really a work of art and also a tourist element of its own. Over a kilometer long, it was built in 30 years by a farmer who planted 7000 trees, drawing the great guitar that his beloved would like to see from the sky.
The wife Graciela appears to have died before this project could be realized, and so Pedro completed it as a tribute to his memory. Apparently the same Pedro cannot admire his creation than in the picture, because he is afraid of flying.
If you happen to fly over that area, remember to look out of the window: you may be able to see the guitar of Pedro.
Photo: twistedsifter.