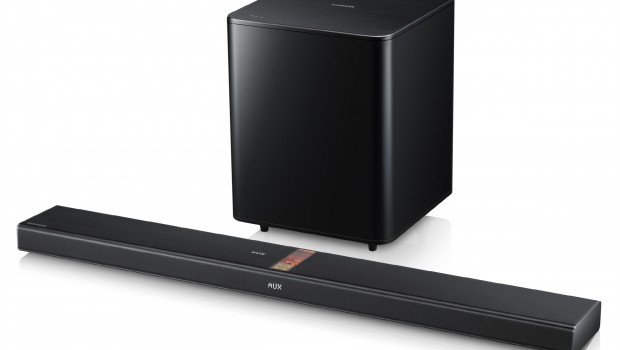 The most interesting news from Samsung will arrive in the next few hours after the premiere in 2013 in London, but in addition to products and Galaxy Ativ there is also an ad a little less tied to a mainstream product for your home theater. We talk HW-F750, the first speaker bar on the market that uses the Bluetooth interface to connect with the TV.
The audio system consists of a module wireless subwoofer and from the bar itself, a function for audio surround adaptive that it calibrates automatically acoustics and position thanks to a gyroscope sensor (measuring the horizontal position, vertical, but also the 'height and the rotation and slope).
In addition to the auto-configuration, Bluetooth connectivity (SoundShare) and Auto-ignition (AitrackON), there is also a bar on the speaker amplification system from a 310W valve that mixes digital and harmonizes audio signals to sound even more crisp and clean.
 Prices vary between 550 and 650 €.