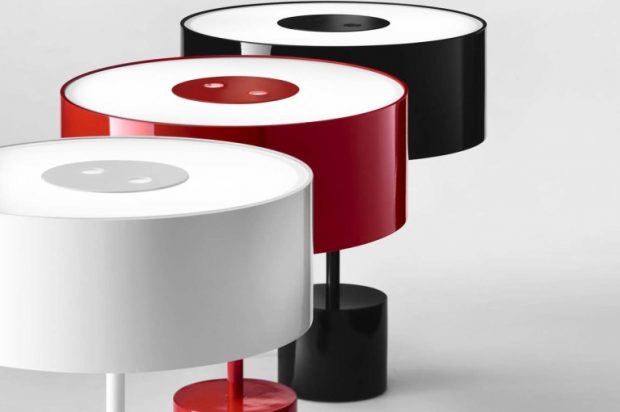 It is simply a minimal line characterizes Black Tie, designed by Hangar Design Group – creative network present for more than thirty years on the international scene – for Macrolux. The innovative stylistic reflection of Hangar Design Group comes with the archetype of the table lamp which is interpreted and carried to the extreme simplicity.
Black Tie is composed of a cylindrical shade made ​​of polyurethane lacquer finish, enclosed by two white rear-lacquered glass elements that allow a direct and indirect light diffusion. The base is also made of polyurethane, while the supports are made ​​of machined aluminum alloys.
The proportions of the base of the stem create a play of volumes with ample shades, giving the whole object a harmonious balance. Black Tie – isavailable in red, black and white – includes three incandescent light sources with adjustable dimmer.