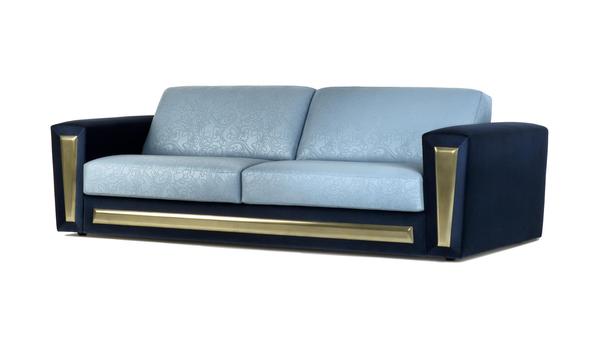 Blumarine presents new proposals from Blumarine Home Collection at the Salone del Mobile 2013. Full ranging from beds to sofas, arm chairs at the tables, chair furnishing accessories, which is characterized by the versatility of the elements that can be used across in multiple environments.
Powder blue and ecru colors are used for the embroidered leather and quilted covering sofas, beds and chairs. The floral designs are available in different colors and they are matched with animal prints which are printed on sheets of aluminum with a novel technique, which makes some of the contemporary pieces of furniture from the new collection.
Of particular interest is the sofa Jack: covered with blue Prussian velvet which is characterized by cushions in leather with perforations cornflower textured floral plates and lacquered in metallic gold.