The Christmas Edition of Gebrüder Thonet Vienna plays with the tradition of the most classic tartan fabrics, chosen for the unusual upholstery of three of its most recent icons: the Furia delle Front rocking horse, the Lehnstuhl lounge chair by Nigel Coates and the Morris chairs of GamFratesi.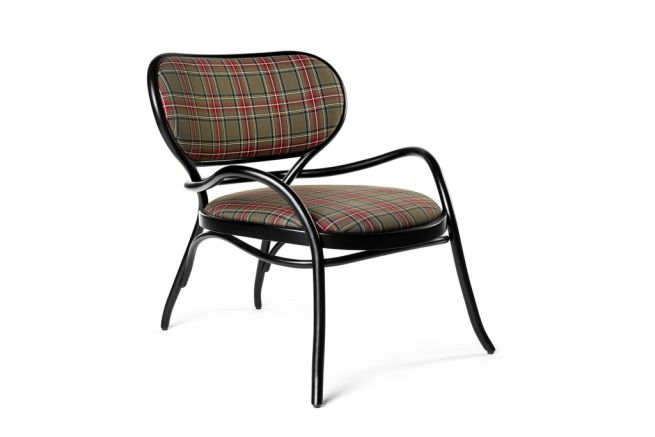 Signed by the Swedish Front, the elegant rocking horse FURIA transcends the typical patterns of the brand giving life to a new and playful proposal in bent beech designed to entertain even the little ones.
Exclusive gift proposal, for Christmas 2017 it is presented in a festive key with a special coating in the most classic of the tartan, in red and white. A new style icon – inspired by the classic rocking chair, one of the strongest GTV archetypes – voted for maximum irony where GTV's stylistic features meet the stylistic lightness of the creative team, which renews the collaboration with the brand for which it already has signed several pieces of success.
Nigel Coates signs LEHNSTUHL, sophisticated lounge chair characterized by a design complexity that declines the brand's styles with refined skill: the seat and the comfortable straw backrest of Vienna, made in a particular version with a wide weave, are defined by the curves of the wood of steamed beech. The variable section structure is characterized by its welcoming shape, enriched by armrests that amplify the forms emphasizing the wide lines of the backrest.
For next Christmas, you wear a tartan fabric in shades of green and red, a perfect present
for the home of an elegant gentleman.