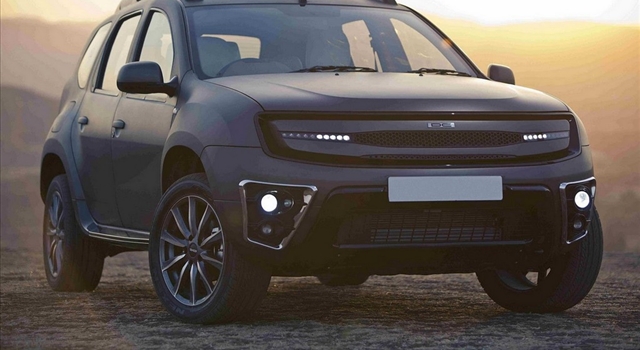 The preparer DC-Design has officially unveiled its own interpretation of the Dacia Duster, the SUV's Romanian economic manufacturer who earns new materials for the interior and a sportier appearance with regard to the outside is back on track.
The car, called the DC Duster, presents an abundant use of wood and eco-leather interior trim. The engineers have modified the shape of the center console, extending it up to the rear seats in order to cross the entire passenger compartment and wrap the four seats available for passengers, with the ability to break down the passenger and create a sort of mat that can be useful, if necessary.
The on board installed multimedia system integrates a wide screen for passengers who sit behind, who can then watch a movie or any other content on a device connected to the system. Among the "new" accessories is also known the folding tray that comes out of the eye-catching center console.
The DC Duster has a discrete but not outside of the interventions of little visual impact. The matte dark livery highlights the LED lights and the new bumper design, as well as they confirmed the front grille and alloy wheels.
The customization package for the Dacia Duster costs about € 5,000, a figure that is not impossible but given the low list price of the model, it equivalent to almost half of the costs incurred by the customer to buy the original car.