Dialectic cleanliness is the great strength of this 18 karat white gold bracelet, with a simple and very chic design, which puts everyone in agreement.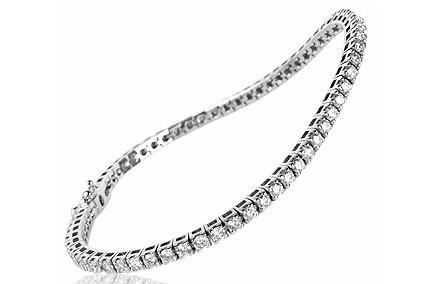 Its brilliant dazzle derives from the four-diamond diamond lattice, 2.74 carat overall, which happily storm its surface.
The article, produced in Italy, is sold at 7,736 euros.