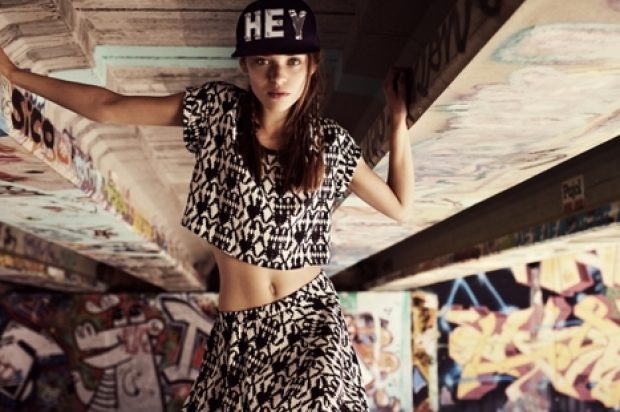 For the next autumn – winter 2013/2014 Bershka will be inspired by the 90s grunge look, updated with new details. Plaid shirts knotted at the waist and two-tone boots are the must-have pieces of the collection.
Distressed denim and shirts are essential to complete the look, while accessories such as studs and chains, hats in wool and cluthes XXL give that extra touch.
The younger line instead BSK is inspired by the world of collegecon grunge influences as the rest of the collection. There are also some essential miniskirts, especially if worn with claze above the knee and ankle boots, as well as printed t-shirts and short tops.
Look with prints from head to toe and sporting outfits are the guidelines of the upcoming trends autumn – winter 2013/2014. Finally, stands the black and white combined with pink pop that adds a touch of color to the "girly" look.