Summertime means festivals and – provided people don't lose their smartphones and other devices in the mud – apps will play a big part in the festivalgoer's experience this year. With festivals at home and abroad, in rural fields and in the heart of cities like London mobile app agency experts have been working hard to contribute to the festival journey.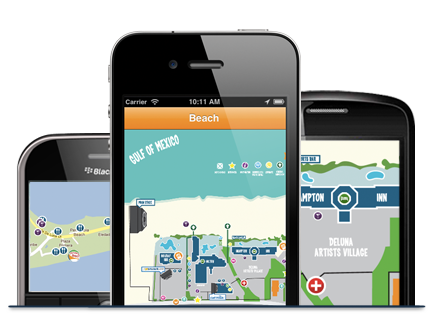 There are many, many festivals to choose from these days and not even the most diehard music fan can make it to all of them, so identifying your musical needs is the first big task before narrowing down the list and making those festival decisions. A handy place to start would be with the app of authoritative music magazine NME.
NME subscribers can view the full magazine from their device with content updated weekly. For starters the magazine is generally the best place to read about festival announcements and find out who's playing where. But importantly it keeps the reader up to speed with music itself – introducing them to artists and albums that they might find themselves longing to hear live and in the open air. The "N" is for "New" of course and the magazine's "Radar" section is great for finding out about the currently lesser known outfits who might just impress you at the smaller stages.
Once you have selected your festival it is all about organisation. The big festivals usually have their own apps, although be aware that these tend to appear on app stores fairly close to the event dates – presumably as the nature of such undertakings involves a lot of last minute changes. In previous years the Glastonbury Festival app has typically included a site map, set timings and profiles on the acts performing. The app has also allowed users to stream the BBC's live coverage of the festival, although this rather odd inclusion might appeal more to people who are not actually there.
Developers Redkoala Solutions Ltd have been working on a number of "find" apps – "Find My Car Now", "Find My Hotel Now" and so on – and for the festivalgoer they have introduced "Find My Tent Now". This could perhaps be the most useful from this stable as typically festival tents are significantly harder to locate than hotels and parked cars. Users simply set the location at the campsite when they pitch their tent and can then use the app to navigate them back from the performance areas later on.
As festivals increase and diversify – in terms of locations and demographics – this popular industry appears to represent a great opportunity for the app developer and app marketing agency.
Image: here