If you have been on holidays every year, you would know the struggle of maintaining a strict budget. And, if you're planning your next winter holiday in Hong Kong, you would know the struggle to find a good hotel that meets your budget. Yes, you have so many options to refer to – starting from travel agencies, hotel search engines and even hotel booking websites.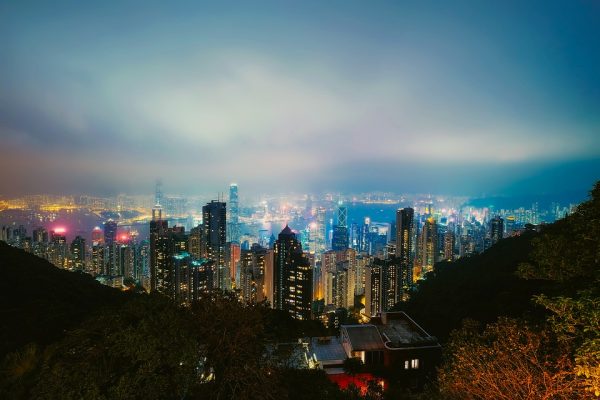 However, you want quick and easy information, with no long paragraphs to read. Therefore, here's a checklist of how to find your budget-friendly hotel in not just Hong Kong, but any other city in the world.
Compare your hotel prices
Look for a hotel search engine that compares many different hotel websites and lets you know about the best deals. You will get options ranging from not-so-well-known websites to the hotel booking website biggies such as booking.com, Expedia, Agoda, IHG and lastminute.com among others. Therefore, it's easier for you to see and compare the prices of different booking options and make your decision accordingly.
Your hotel search engine should not just be limited to looking for hotels, but be extended to apartments, guesthouses and hostels, which helps you get a grasp of the general pricing in the city. You can search for hotels based on "Hotel Stars", "Prices" or "Guest Rating" if you don't want to choose from the "Recommended" list.
Instant confirmation and free cancelling
A hotel room can make or break your holiday plans. The last thing you want is to land up in Hong Kong and find out that your hotel stay hasn't been confirmed. Therefore, your hotel search engine should guarantee immediate booking of your hotel room, and free cancellation in case you change plans. A good hotel search engine will show you every possible hotel or property worldwide, making it easier for you to travel wherever you go. Make sure that your hotel prices are covered under a "Best Price Guaranteed" policy, and keep comparing it with other websites just to make sure. You will also need to keep the type of room in mind, such as standard or deluxe, according to which prices which change.
Look for a budget hostel
Sometimes, you are a really tight budget and cannot afford staying anywhere remotely posh. However, you don't want to compromise your quality. Therefore, you can easily get a room in a hostel. As Hong Kong is generally a very safe city, you can spend your night in your room in peace.
A good hotel search engine will show you good hostels, along with beds, apartments and campsites that will show you your perfect night-space in no time. They may contain over 35,000 properties in a single click, and some of them can be literally dirt-cheap (such as HK $100-200 per room/bed). Therefore, if you're backpacker out to travel the world, maybe, this is exactly what you would need and prefer over the swanky hotels.
Check the hotel reviews
Knowing about the place you're going to stay at is important. After comparing your prices and availability check, have a look at what other people have to say about that particular hotel. That way, you can be slightly more reassured about your safety and security.
However, stay away from comments that seem to be too good, as they can be easily manipulated. Expect to find some negative comments, as nothing is perfect, but heap all your doubts and expectations on a line of comments. After all, everyone has different expectations from a hotel, which might be different from yours. Instead, go check it out for yourself and have an opinion to share.
Have a hotel statistic comparison
Planning is essential for any trip, especially for Hong Kong. Therefore, sit down with all your hotel statistics in place and start comparing. Check for the budget, properties, food, sightseeing places, confirmation and cancellation and reviews before you jump on a decision. You can also use your Ctrip Promotion codes and Hotels.com coupons, if any, to look at some great hotel options, especially if you are in a frugal situation. Some hotels may offer you not-so-good services at high prices, while some may offer you great services at less what you may have expected. Ty to keep your eyes open for those.
So, here are some of your doubts cleared regarding budget-friendly hotels in Hong Kong with these simple tips. Plan your trip wisely, choose your accommodation and other facilities with care, and have a blast this winter. Happy holidays!