Ashford Castle has already been mentioned on this blog as one of the ten best castles in Europe where it is possible to stay.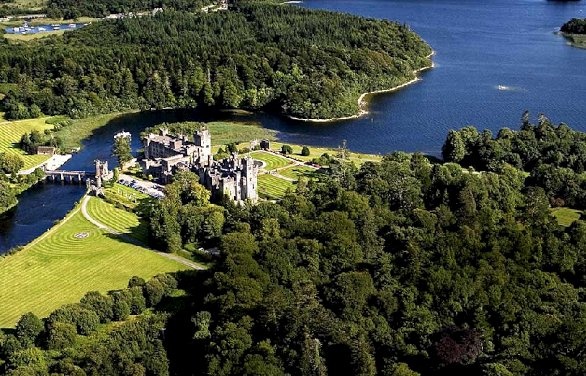 In this post I try to describe it briefly, starting from the position: we are in Ireland, near the west coast, about 30 km north of Galway (map) and its airport. Do not forget that Galway is the ideal starting point for those who want to visit the Cliffs of Moher, so you can combine these two wonderful opportunities.
But we come to the castle: looking at the many photos on the hotel website you will agree with me that it is really spectacular for architecture and location, and that the rooms, from the "base" to the suite passing through two intermediate levels, are just as beautiful. Obviously there is a restaurant and a wellness center and the opportunity to participate in river cruises, fishing sorts, or enjoy a game of golf in the private field of the hotel.
The cost of living is also interesting, with double room costs ranging from 90 to 180 euros per night depending on the period chosen and various promotional offers for spring, weekends, and so on.