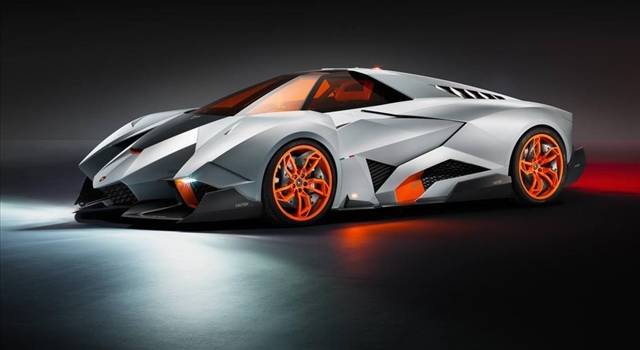 As fans are well aware, there is no constructor for a better way to celebrate the first 50 years of activity of the advantage of the occasion from presenting to the public a new model, of course, exclusive and fascinating as those that preceded it. And this is what has been done by Lamborghini.
The company of Sant'Agata Bolognese celebrated in fact recently its birthday number 50 and took the opportunity to present the Lamborghini Egoista Concept, a prototype whose line is inspired by none other than the Apache helicopters supplied at different armies in world.
The Egoista Lamborghini Concept is not only Italian in name, but also in the soul. The car was in fact created by the pen of Walter de Silva, designer of Lecco with an Alfa Romeo but in the past several years it was under the Volkswagen group.
The sporting style Emilia is absolutely futuristic and its structure has a single center seat to accommodate the driver. As the current trend requires, the Egoista Concept has been designed with the objective to reduce the overall weight, so it is not surprising that the extensive use of carbon fibre for the realization of different elements of the body and the solution adopted for the glass of interior, which can be removed to make it even lighter the car.
The chosen engine by the technicians for this Lamborghini concept car is the 5.2-liter V10 of the Gallardo, a unit on which the manufacturer has not released any details but power and torque which was actually provided on the prototype.
Lamborghini Concept Egoista apparently has all it takes to become one of the most coveted by collectors, it is destined to remain a one-off, which will be exhibited at the Lamborghini Museum in memory of the celebrations for the fiftieth anniversary of the group, but without ever reaching the production phase.