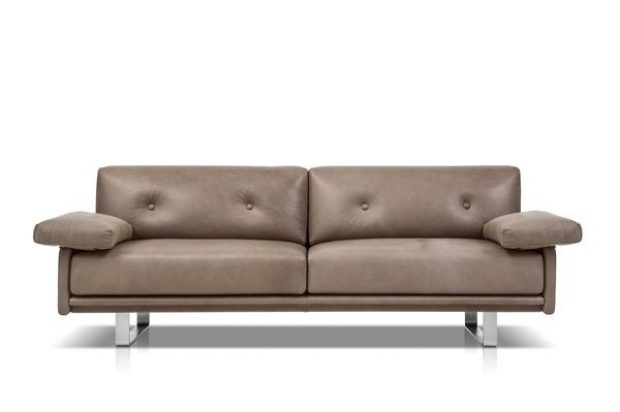 On the occasion of the Salone del Mobile in Milan, 2013, Pianca officially announced a new and important collaboration with Studio Bruno Fattorini & Partners, in addition to taking over the art direction of the historic company of Treviso, signing some of the new products presented at the fair: the system library Angle with sofas like Boston and London.
Boston is an elegant sofa, comfort almost startling in contrast to the strong visual presence. The style is characterized by details of the past – such as the quilted panorama for the low back, elegant even in the smooth version – made ​​and embellished with a handcrafted workmanship quality declined from a perspective of the industrial production. The entire system is equipped with a mechanism of electronic automation that allows a perfect adjustment of the depth of the seat.
London is a sofa lifted from the ground with contemporary design and great comfort. The down and horizontally armrest along with the detail of the buttons on the back remind us of the great classics of modern design. The entire system is equipped with a mechanism that allows the perfect electronic automation backrest angle and depth adjustment of the seat.