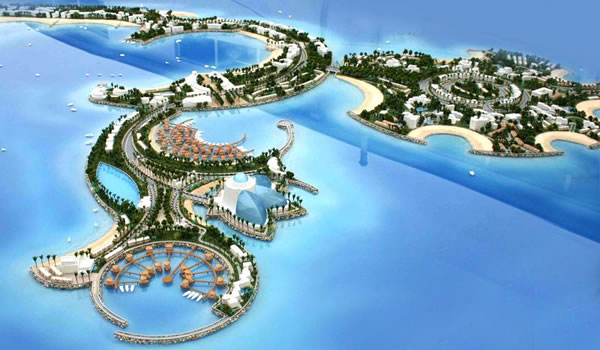 It was chosen by Alinghi in 2009 as a venue for the 33rd America's Cup, then the United States vetoed. Ras al-Khaimah is one of the seven United Arab Emirates (UAE) in the far north of the country, between the Musandam Peninsula, Oman and the Persian Gulf and it can be called a small discovery.
The place comes from the history of 7000 years, as evidenced by strong and archaeological sites, traditions such as fishing and falconry, the pearl farming and camel races. But it can be pointed out even for the lower prices by 40 percent to those in Dubai or Abu Dhabi. A few kilometers from there are the man-made marinas sprouted from the sand, skyscrapers that steal space from the sea, megastores and then nature takes over with deserts, mountain and lagoons with a bird paradise.
It hides in the parade of the dunes as far as the eye the hotel Banyan Tree Al Wadi, an oasis in an oriental architecture. You can outpost to observe African antelopes and gazelles who walk a few meters from the villas, the galloping thoroughbreds, foxes and wild cats. But also learn the dressage eagles and falcons with ancestral rites, take a bath at the spa of Khatt. Last but not least, the sea, dive among coral gardens and chase clouds of colorful fish.
Shopping is a must in the souk to take home delicious dates and more fragrant spices. An old fort in 1700, built to defend the city from enemy attack is called home to the National Museum of more refined and rich in all the United Arab Emirates: antiques, jewelry or weapons and the Arab-Persian tradition. To get there from Europe you need to land in Dubai which is about 70 kilometers.