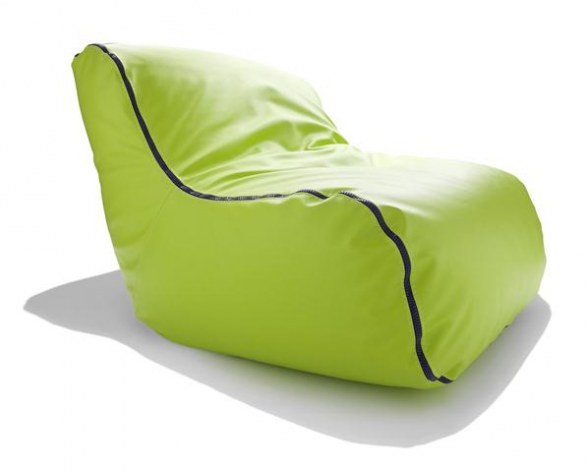 Parri presented at the Salone del Mobile 2012 the new padded saucy soul, the zipper with padded around. Marco Maran for Parri draws the soft upholstered collection of dresses from casual and eclectic soul. A large zip plastic of 1 cm thick running along the perimeter which delimits above and below, front and back. Around the zip develops padding in the round, soft, smooth, great. Thousands of spheres of polystyrene foam fill a lively dressed in colorful fabric from which the impertinent hinge asserts its personality with contrasting colors.
Azrael is an ottoman chair, a two-seater sofa, a chaise longue, a couch and chair for children. A versatile collection and gritty designed both for domestic environments that for outdoor spaces, depending on the selected coating.
For the interior are in fact, used by heavy fabrics and woolen cloth for the outside and polyurethane coated fabrics or yarns, high-tech, waterproof and UV resistant (the inner lining is made of cotton with water repellent treatment). It is a collection jaunty banner of softness and full of color and it offers maximum comfort for a fresh and lively.