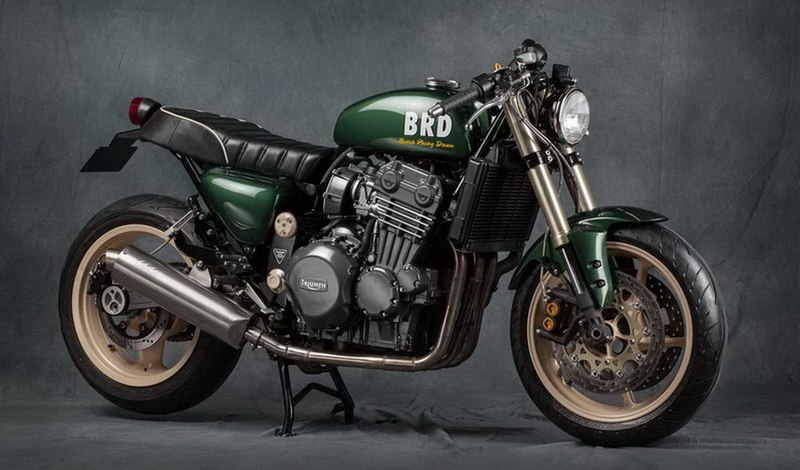 All of us have a drawer somewhere in the house (and perhaps more often in the garage) where we keep those things that we do not even know why. Because maybe one day we think it can be useful and because it would be a shame to throw them away, because we do not even know why – sometimes just because it is something that we will ever need, but they are so beautiful …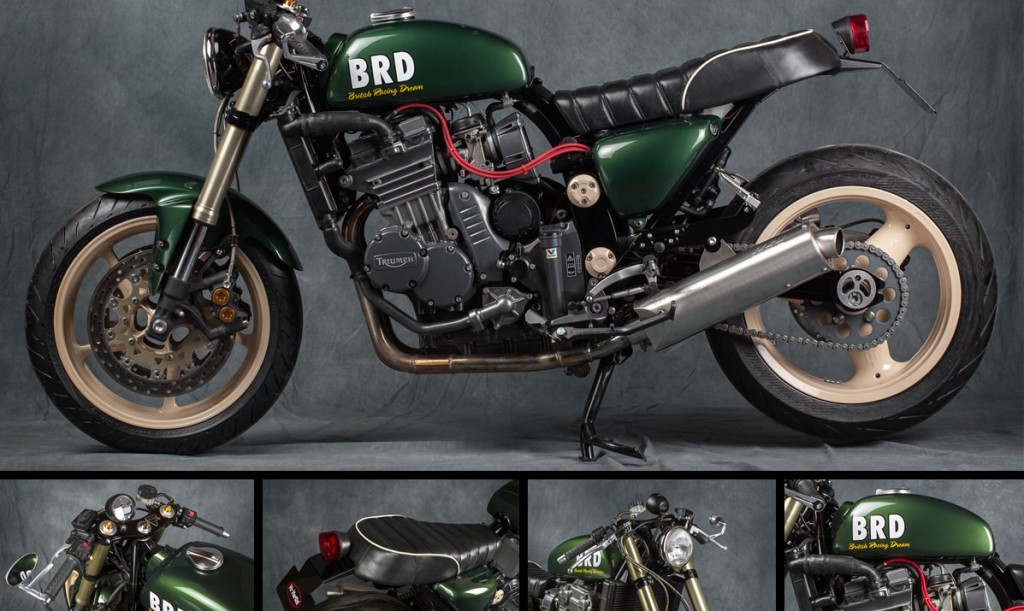 This BRD (which stands for British Racing Dream) was born just like that, an idea that struck Nicholas – aka Mr. Martini –while  reopening an old drawer. It was an English sports car brochure, obviously in British Racing Green livery with the view of a Triumph Sprint 900 carburetor of the mid-90 abandoned in a corner of it turning on the light bulb. He resurrected the three-cylinder British, updating it in substance and giving it the most noble of racing liveries.
The goal was to create a bike to encompass classic and racing, with marked sporty but with the handling of a naked and capable of carrying a passenger with a reasonable accommodation.
The bike is completely disassembled to change the frame (shortening) and hosts a small tank of unknown origin recovered to Market Imola, which requires a relocation of the electrical mostly hidden under the left side cover. The seat ribbed handmade, welcomes passengers with a comfort usually unknown a special like this.
The update process passes to a true twisting axle, taken on a block by a Yamaha R1 from the rim to the handlebars with everything in between. The processing of the substance continues with a Zard exhaust made to measure, offset by a freer air filter (Mr. Martini).
The details are all manicured, from the tank cap "Monza", bar-end mirrors, instrumentation repositioned, a beacon of origin Speed ​​Triple (first series, of course) and the final adoption of Metzeler M5 tires.
Its color? It could not be that English Green Racing, from which this special takes its name (British Racing Dream), with an elegant contrast offered by the black frame and beige circles, to offer a bike with determination but of rare refinement.