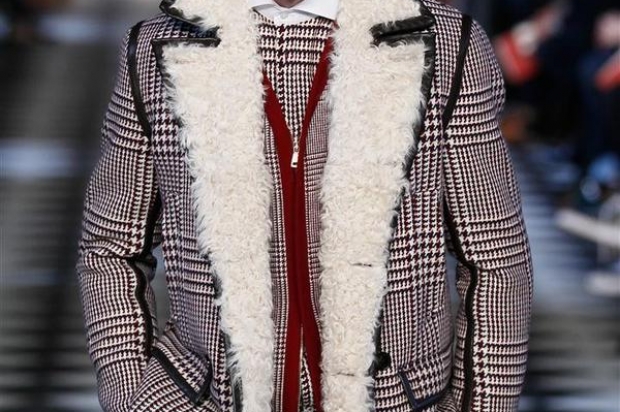 Tommy Hilfiger has paraded on the catwalks of New York Fashion Week with the men's collection for autumn-winter 2013/2014. The photos of the parade and celebrities are on Deluxosphere. Tommy Hilfiger sent a men's collection on the catwalk full of daring outfits where the class and elegance of English Savile Row meets Ivy League American.
The inspiration looks at the sartorial tradition where the American preppy meets the world and the world tailoring is revisited with the irreverence of rock 'n' roll, with the mood of London in the sixties the Beatles and Mick Jagger.
The color palette plays with a palette of patterns blue and red, burgundy and white, the collection includes clothing and outerwear double-breasted Prince of Wales, pied de poule, colorblock pieces paired with jeans, sweaters and shirts. Among the leaders of the jacket outerwear are the trench coat and the shearling bomber.
Among the celebrities in the front row was the Baltimore Ravens quarterback Joe Flacco, Brad Smith and Marky Ramone. On the catwalk was even the new collaboration of Tommy Hilfiger with George Esquivel who had worked on a special type of shoe.