On the occasion of Pitti Uomo in January 2018, which will be held from 9 to 12 January in Florence, at the Fortezza da Basso, for its edition number 93, the brand Drunknmunky has announced a great collaboration, for a capsule collection of sneakers that surely It will make a breakthrough in the hearts of sportsmen: the collection of sports shoes, in fact, was made with skateboard legend Tony Hawk.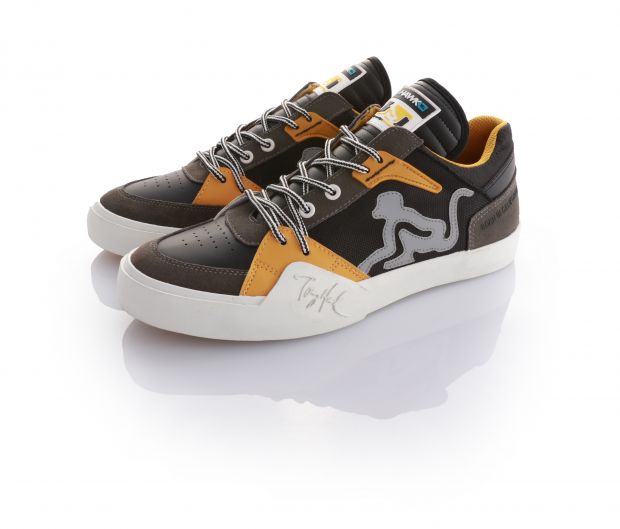 Anthony Frank Duprée Hawk, better known as Tony Hawk, is a great American skateboarder, dubbed The Bird Man, for his ability to "fly" on ramps around the world.
The Californian sneakers brand for the autumn-winter 2018 announces the launch of a capsule collection with the 1968 class Californian sportsman: two new limited edition models have been created, dedicated to those who are rebellious and nonconformist. Perfect shoes for street and urban look of sure success. McHawk takes its name from one of its tricks and is the base model, Birdman takes its name from its nickname and is the tallest one.