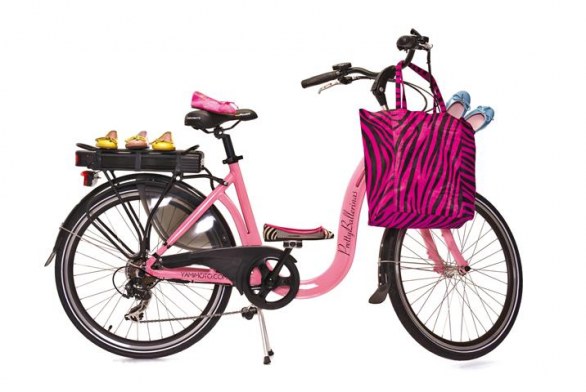 For summer 2013, PrettyBallerinas offers its fans a review of the ecological means of transport par excellence of the electric bike, declined to "pretty style". In collaboration with the most famous specialist in eco-transport, Yamimoto, PrettyBallerinas is launching its first electric bike to take care of the environment without sacrificing femininity, elegance and irony.
"PrettyBallerinas Electric Bike by Yamimoto" mixes a "retro" design of PrettyBallerinas the typical colors, pink and black, with the addition of new technologies that offers a safe route of 70 km and a maximum speed of 25 km / h.
The all-new electric bicycle will be on sale in limited edition, only 100 pieces, starting in June 2013 on the website of the brand PrettyBallerinas, accompanied by dedicated services of customers directly managed by Yamimoto.