In less than a decade all eyes will be on Qatar as the sovereign country hosts the 2022 FIFA World Cup. Securing this major event is a massive coup for a nation with a population of just over two million, but then again it is an ambitious nation with a thriving business and currency banking scene, and one of the world's leading airlines. So why wait until 2022 to check out Qatar – here are some of the highlights you can see right now…
It's a country that's looking to the future, but there's also plenty for the history buff in Qatar with a wide range of museums and other cultural attractions to visit. The Museum of Islamic Art, for example, houses precious works from over 200 years of Islamic civilisation. Also of note is that the structure was designed by I.M. Pei – the same man responsible for the iconic modern wing of the Louvre in Paris.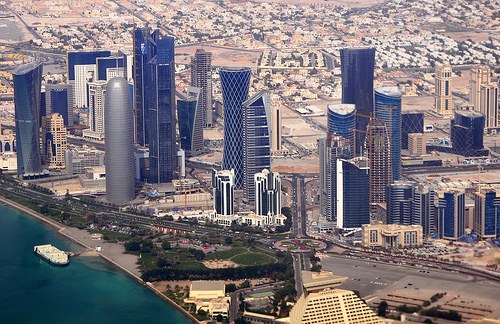 Perhaps the most eclectic collection to be found in Qatar is that at the Sheikh Faisal bin Qassim Al Thani Museum. Not a historic figure but a present day prominent businessman, the Sheikh has constructed this museum at his farm in Al Sheehaniya. He has gathered over 15,000 pieces on his travels around the globe and visitors can now look at an extensive selection of fossils, manuscripts, weapons, pre-Islamic coins and more. The museum also features a section devoted to Qatari and Bedouin heritage – a must for anyone wishing to learn about this fascinating land.
If historic structures are more your thing, then there are plenty of these to see too and they are in sharp contrast to the futuristic stadia and skyscrapers that are popping up all over Qatar. The Barzan Tower in Umm Salal was built as a watchtower in the 19th century, and Fort Zubarah in the north of the country dates back to the 18th century.
Meanwhile for a taste of the old Qatar that is still very much alive today, visit Souq Waqif. With perfectly replicated buildings based on a traditional souq market, you will be able to pick up handicrafts, traditional foods and spices, perfumes, fabrics and art.
Your multi currency card might not be accepted at every stall in the market (although there are many that you will be able to use it at), but there is definitely no shortage of spending opportunities throughout Qatar. The state is competing with near neighbour Dubai in – among many other things – the retail fashion stakes.