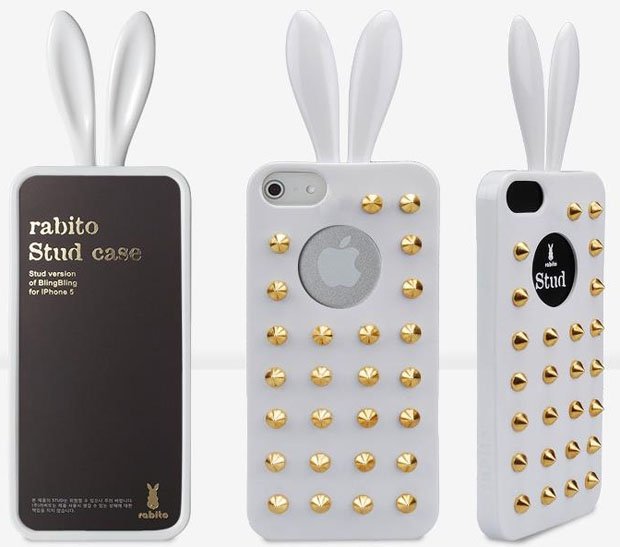 This is the new Rabito Stud case for iPhone 5. Now the new cover is enriched with new proposals, not as colorful as the previous ones, but even more original because it looks like some studded handbags designed by famous authors. So the famous bunny suit for the iPhone 5 gains a new image, full of personality, to meet the challenge of a market full of suggestions.
As reported in other occasions, the production volumes of the apparatus of Apple provide a good basis for the business side and industries are producing any kind of accessories trying to ride in the best way. What makes the difference is often the ability to carve out a niche, with special offers and different from the others, who can enter the hearts of potential buyers.
The interest is not lacking because many users try drawing the distinction from the catalog of objects they like trying to arouse their interest. The new cover Stud Rabito point to intercept a portion of these potential buyers, with notes of their seductions, the result of a strong and bold style.
Molded in a special edition is offered in a decent range color that changes from white to black, passing through pink, gold and silver. It seems clear that these proposals of the Korean house are oriented to women, youth and sparkling with a line, suitable for less formal commitments of everyday life. Beyond the tastes and judgments, one thing is for sure! This is not a cover that you can confuse with the other covers that you see in catalogs.