If you've been keeping up with the latest food trends, you probably already know that rainbow food has become wildly popular nowadays. This isn't really surprising; after all, who doesn't want to eat delicious treats that come in bright, vivid colors? If you're ready to go on a multi-colored gastronomic adventure, here are some of the foods you need to try:
Rainbow cake
This is probably the most common rainbow food and one of the easiest to make. You can find rainbow cakes in many bakeries, but you can also make your own if you have the time and the baking skills. The most common method is to bake thin cakes (making each a different color) and stack them on top of each other to create a multi-layer, multi-colored cake. If you're up for a challenge, you can take things further by creating other variations, such as baking a white cake with a rainbow-colored heart-shaped center.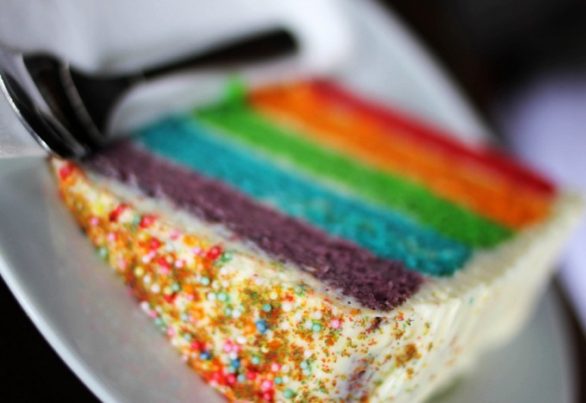 Rainbow bagel
If you love eating bagel and cream cheese in the morning, why not step up your breakfast game switching to rainbow bagels? These delicious treats are created Scot Rossillo, who is tagged as the "world's premier bagel artist", and they're available The Bagel Store in Brooklyn, New York. You can visit the store (which is located on 349 Bedford Ave) or get on its waiting list to have the eye-catching bagels delivered to your doorstep.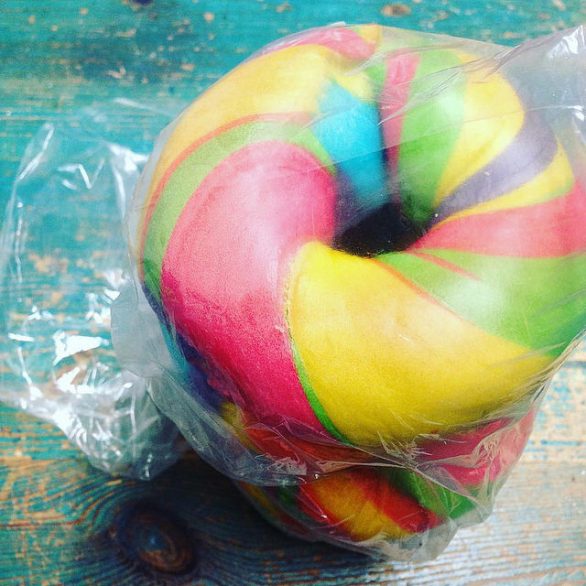 Rainbow cheese toast
Yes, you heard that right! Grilled cheese sandwiches are great, but they've become even greater with the invention with the rainbow cheese toast. This colorful sandwich started in Hong Kong-based shop Kala Toast, but it can now be found in several places all over the world including Epicurious Café Robertson Quay in Singapore and Grill My Cheese in London.
These are just some of the rainbow-inspired treats you can get nowadays. Give them a try and add a pop of color to your meals!