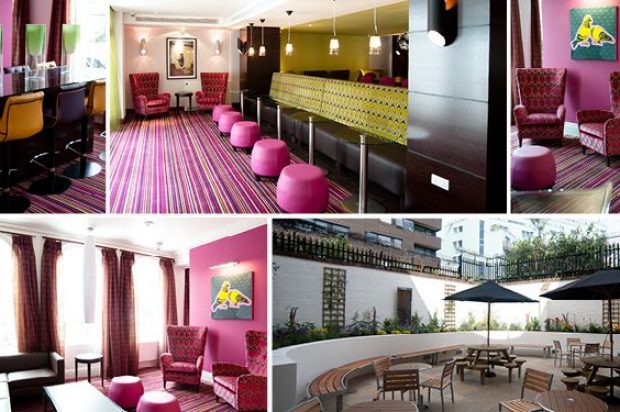 Coming down from London's Underground stop Elephant & Castle to get there is quite close. One more reason to find out if Safestay, a luxury hostel in the heart of the City, can be a good base camp for exploring the city. The concept of a luxury hostel may seem like a stretch, but the project is interesting: a former headquarters of the Labour Party has been bought and restored in a radical way (demolished and rebuilt) to make room for 74 rooms (from 2 to 8 people) accompanied by colorful and modern common areas, full of colorful carpets, contemporary furniture, lamps and paintings.
The hostel wants to tempt us like this:
"Our wonderful Georgian building of the eighteenth century is a short distance from the south bank of the Thames-with plenty of bars, museums and cafes within walking distance. It is a safe place and fashiony, with a funky touch, with a beautiful garden and heated light in which to relax. If you are looking for affordable accommodation for a city trip or simply if you are looking for something different than the usual options available in London, why not try this fantastic hostel?"
It is a market segment called – so they say – flashpacker, which would be for the traveler who goes with a backpack and a little cash but want to live well in the same time. The prices of Safestay (located in Walworth Road) range from 66 pounds (76 Euros) for the double to 18 pounds (20 Euros) for a bed in a room of 8).