From Asia, Europe and Australasia Thai Airways envelops the globe with its renown, quality service. It delivers care, satisfaction and efficiency that many others aspire to, but never equal. Connecting continents, countries and people enriches our world, now Thai Airways goes further by keeping you connected during your travels.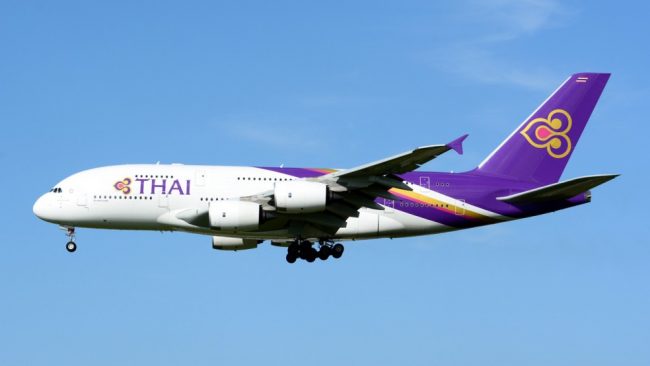 In conjunction with Panasonic Avionics, travelers can now stay connected with the world during their flight via eXTV. This exciting phenomenon in digital broadcasting is now offered as a free service to Thai Airways customers.
What is Panasonic Aviation?
California based Panasonic Aviation Corporation is a North American subsidiary of the Panasonic Corporation. Their specific brief is to design and engineer customized in-flight entertainment systems and to undertake the installation directly for the customer. Being able to offer an entire service package, from design concept to installation, is a big plus for airlines giving them a single partner in creating the perfect entertainment package for passengers.
So, what is eXTV?
eXTV is a high-speed satellite connectivity platform, specifically developed with, and for, international airlines by Panasonic Aviation. Thai Airways has always been at the forefront of pushing the boundaries of technology to improve safety and passenger experience. Working together with Panasonic, eXTV is another giant leap forward in an innovative approach to an ever-greater customer experience.
Speaking from Panasonic Aviation's headquarters in Forest Lake, California, Vice President David Bruner, said "We are very excited by the results of our first eXTV test flight because it clearly proves the concept and demonstrates the robust performance of our TV solution". Following the successful test flights, Thai Airways now offer eXTV to its passengers on international flights.
What Does eXTV offer to Thai Airways Passengers?
For many passengers, missing their favorite sporting events has been a disappointing necessity of flying. Not anymore, not with eXTV and Thai Airways. Be it motor racing or football, all major televised sports events can be accessed live on your personal screen. Passengers can also select their preferred news channel to stay abreast of real time world news. With Thai Airways, passengers are more entertained and informed than ever before.
There's No Need to Upgrade to Enjoy eXTV with Thai Airways
Across all passenger grades, Thai Airways has always striven to offer the very best in-flight experience to enhance the comfort and enjoyment of its customers. Customer satisfaction creates customer loyalty, and Thai Airways realize that this must be earned by offering and being the best. With this in mind, Thai Airways offer the eXTV experience across all its passenger grades.
Which Flights Offer the eXTV experience?
The eXTV experience has been installed in the Thai Airways Airbus A350-900s which fly to 8 Asian cities, including Singapore, Beijing and Seoul. In Europe the service is available to Brussels, Milan and Rome and Melbourne, Australia.
The airline has eXTV in its Boeing 787-8s flying to 5 Asian cities including Delhi, Hanoi and Manila. The service is also available on flights to Vienna in Europe and in Australia passengers can enjoy eXTV on flights to Perth and Brisbane.
Passengers flying on the Boeing 787-9 to Auckland, Australia and to Taipei can also enjoy the experience of eXTV. Thai Airways have a planned roll out of more flights and destinations where its customers will be able to enjoy the eXTV experience.
Thai Airways have always looked for ways in which to improve its passengers experience, on the ground and in the air, and this will continue. They also realize the importance of keeping people informed of the innovations they invest in. Loyal customers, and prospective ones, can access all that is new with Thai Airways, so stay connected here.