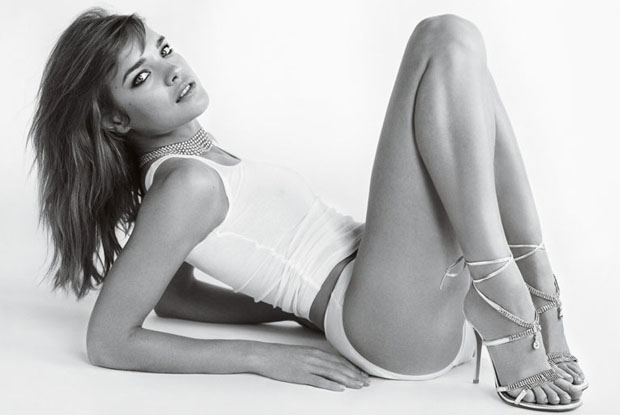 For those who love shoes Stuart Weitzman is your favorite guy. The designer has created dream models cherished by all stars, and to celebrate the creation of his a million dollars sandals ten years ago, has unveiled its latest creation, The Millionaires sandals. The new sandal is inspired by the famous model worn by Laura Harring on the red carpet of the Oscars in 2002, but instead of diamonds, the choice fell on the Swarovski crystals that adorn the shoes with flashes of light.
The new model recalls the wonderful creation that surprised the experts and lovers of shoes ten years ago, when the actress wore a pair with diamonds worth $ 1 million, while escorted by three bodyguards. The original sandals were battered by 464 diamonds bonded with platinum wires. A true work of art that the designer of the Hollywood stars decided that every year the fashion house should create a line of jewelery designed shoes to be worn on the red carpet on Oscar night. The most beautiful actress have worn his creations like Eva Mendez, Carrie Underwood, Beyoncé, Kate Winslet and Angelina Jolie.
On the occasion of the tenth anniversary of the first appearance of his "precious" sandals at the Oscars, the designer has chosen to reproduce the model, which he loved, making it "easier" to wear. This is not the first time that Swarovski crystals are used for models of shoes only, but the choice to play the millionaire model with materials more accessible will delight many passionate fans. So instead of diamonds there are Swarovski crystals with a pendant drop to further enhance the creation. "It was the right time to celebrate ten years since the first creation", said the designer. How to blame him.