When it comes to choosing a car, there are many factors you need to take into account from budget to test drives to insurance. Not doing enough research beforehand can result in picking a car that has frequent faults and can end up costing you a fortune in the long run. Before you go ahead and select a car, there are some things you need to consider to ensure you pick one that suits your lifestyle.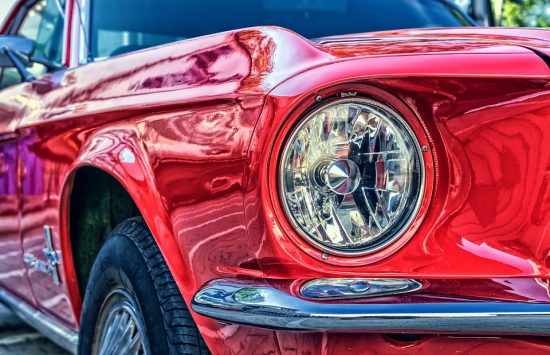 What will you use the car for?
Think of the reason why you're getting a car – is it because you need to run errands, commute for work, do the school run, or just because you want a new car? Whatever the reason is, you need to make sure that the car you choose is practical for you and your lifestyle. For example, if you need a car to drive the kids to and from school, you will need to opt for a car that is spacious and safe, whereas if you want a city car to get around then something smaller would be more suitable.
What type of car should you get?
There are endless options of cars to choose from, so it comes down to personal preference. If you're looking for a family friendly car, a Volvo V60 or Vauxhall Crossland X would be ideal. A perfect city car would be a Fiat 500 and if you're looking for something a bit more adventurous, the Renault Kadjar or the Hyundai Tucson would be great options.
Have you set a budget?
So now you've worked out what type of car you want, you need to think about your budget. This will determine whether you can afford a new or used car. It's also worth considering how much the car will cost you to run each month. UK motorists can spend up to £1679.60 a year trying to run a car. Cars with larger engines can cost you more to run, so keep that in mind.
Is it cheaper to purchase or lease a car?
Depending on your personal circumstances, it could be cheaper to lease a car instead of buying one outright. If you don't wish to own the vehicle, then leasing may be the better option for you. Leasing a car allows you to stay up to date with the latest models and you don't have to worry about the car's deprecation. If you buy a car outright whether it's new or used then the vehicle will be yours and you don't have to worry about repayments. You'll also save money while savings interest rates are low. Other alternative payment methods include hire purchase agreements and personal loans so make sure you find one that you can afford.
Don't forget car insurance and tax
Once you've found a car, it's important that you get it insured. If you own a car and drive it without any insurance you can face a fine of up to £1000. Car insurance and tax are a major part of the running costs so factor this in to your budget before you go ahead and finalise the deal. A car that is in the lower insurance group will often have lower road tax costs and some may even have no tax at all.