The number of billionaires in the world is increasing and that rise has seen the appetite for luxury goods gathering pace. Knowing there is a growing market, fashion designers are now confident to use their imagination, gorgeous fabrics and dazzling embellishments to create more and more expensive designer dresses. Here's a few of them to set your fashion pulse racing.
Debbie Wingham's Black Diamond dress
Couture designer Debbie Wingham's relaunch into fashion was a work of genius. She had previously been a favourite of elite American women with a penchant for luxury, detailing and the exclusivity of bespoke designer dresses. The first piece she revealed to devotees of her brand was, at the time, the world's most expensive dress. The black diamond studded gown was valued at the incredible price of £3.5 million and generated worldwide publicity.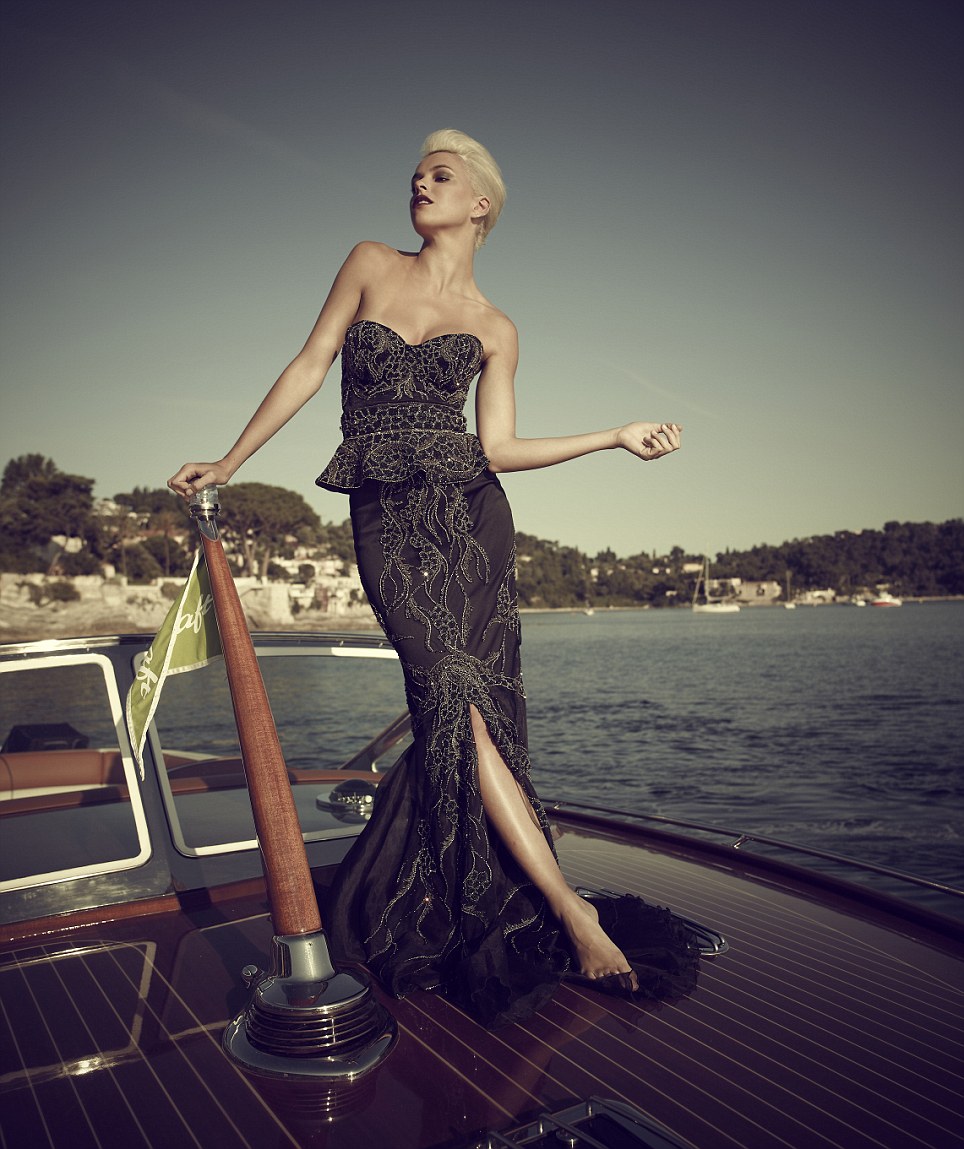 The dress sparkled with 52 carat perfect black diamonds and over a thousand white pointer diamonds. Intricate beading and delicate chain mail detailing added the finishing touches to this jaw-dropping creation.
Ralph and Russo Couture
Tamara Ralph and Michael Russo are an Australian couple who run London-based couture outlet Ralph and Russo. Such is the skill and beauty of their work they are the first designers to be considered worthy of showing their collections at Paris Couture Week.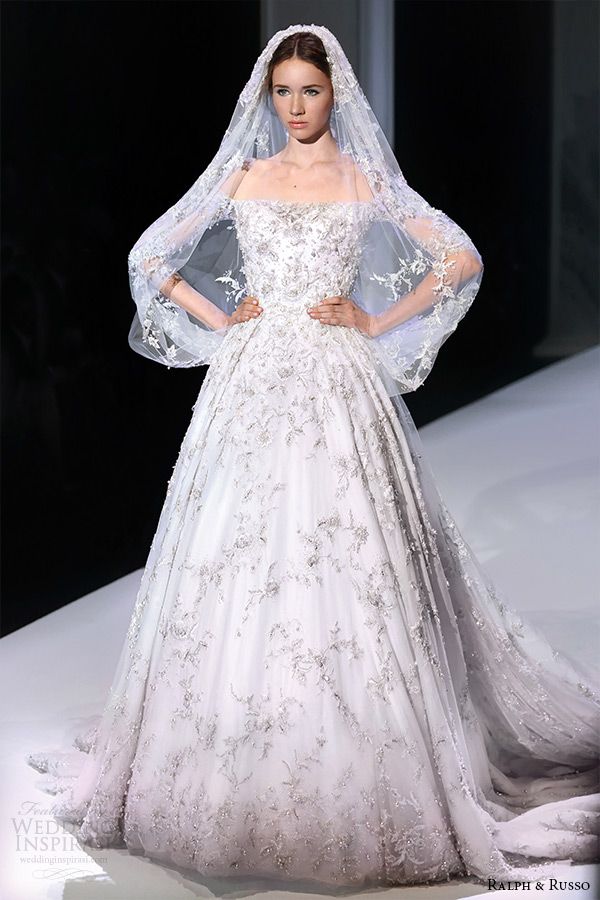 Couture garments and the method and cost of their creations is something mysterious and mythical, particularly for their designer wedding dresses. Only the very best materials are chosen, it involves the skills a hundred of skilled craftspeople over many, many hours and the garment is fitted to the client's precise measurements and exact creative desires. Each member of the team is a world class expert in their particular field. A rosebud embroidered onto a full skirt may have its design painted by an artist, be sewn by the adept hands of lady with 30 years' experience and placed carefully on the fabric by a dressmaker who specialises in tulle.
Ralph and Russo are beloved of royalty, leading actresses and successful business women all over the world. They have an exclusive customer base of wealthy people who think nothing of flying transatlantic for a dress fitting. Should you be one of the lucky people who are privileged enough to step into the refined studios of the atelier you will be expecting to pay around £500,000 for one of their exclusive designer dresses.
Nicky Hilton's wedding dress
In 2015, hotel heiress Nicky Hilton married the banking heir James Rothschild during a glorious ceremony at The Orangery in Kensington Palace. Friends and family gathered to celebrate the marriage on a lovely summer day in July.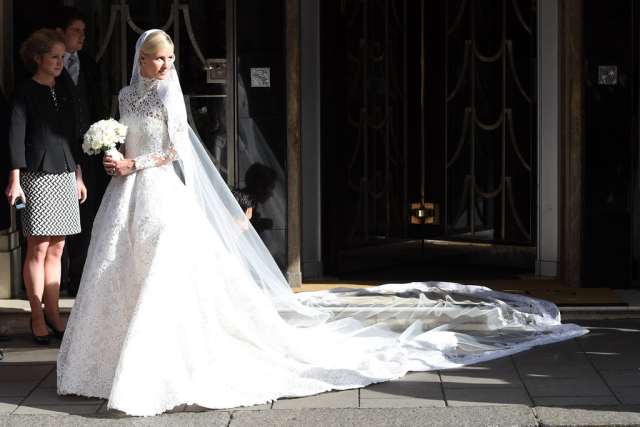 She wore a bespoke Valentino gown that drew comparisons with the dress Kate Middleton wore to marry Prince William, one of the world's most famous wedding dresses. Nicky has since opened up about the inspiration for her stunning gown that cost $77,000.
Nicky's lifestyle has allowed her to wear numerous designer dresses over the years. They will all have informed the design collaboration between her and the Valentino team. Grace Kelly's timeless elegance was the inspiration and the end result was just beautiful. A three-toned ivory, high neck, long sleeve, full skirt and crystal studded lace overlay was complimented by a ten foot, vintage lace trimmed train.