The festive period calls for lots of cosy nights by the fire but there are also plenty of excuses to leave the house. There's visiting friends and family, there's the many many trips to the supermarket and there's the various parties and celebratory events. While this makes for a whole load of fun, it also means you need to be a little more thorough when thinking about your safety. Dark nights, harsher weather conditions and more booze than usual can mean you're more vulnerable so it's important to put the safety of yourself and those around you at the top of your priority list.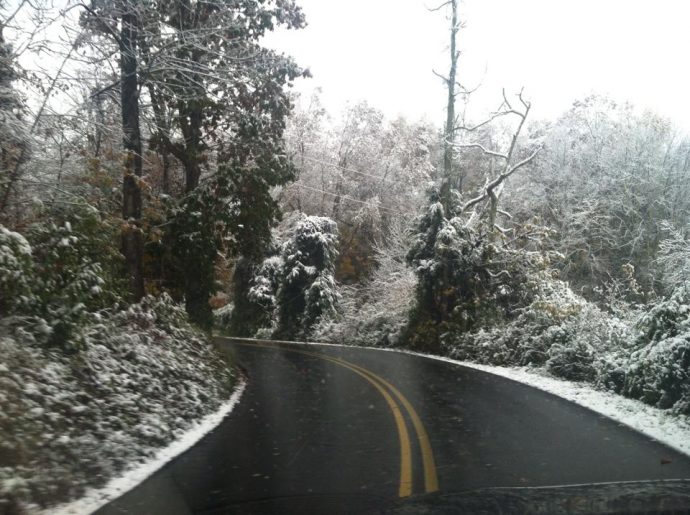 image source: here
If you do happen to find yourself dealing with any personal injury issues, it's comforting to know that companies like https://www.slatergordon.co.uk/ are on hand to help out with all the legal matters. However here are some great pieces of advice to follow to avoid any unnecessary accidents, which you definitely don't want to have to deal with over the festive period.
Run safety checks on your vehicles
When the weather isn't very nice, it's super chilly outside and you're just too excited to get where you need to be, jumping in the car or hopping on your bike seems like the best option. However, the harsher weather conditions are not only tough on us humans – they also take their toll on our cars, bikes, motorcycles etc. Doing things like checking tyre tread depth, making sure there is sufficient air pressure in our wheels, checking all bulbs are fully functioning and making sure battery levels are adequate will help head off any avoidable accidents.
Check your route before setting off
Once you have got all of the physical checks on your vehicle covered, consider planning (or even practicing) your intended route beforehand so ensure you're fully prepared. Not only will this stand you in good stead getting to where you need to be safely, it will also alert you of any diversions, roadworks or obstructions along the way.
Oh and the most important road safety point of all – DO NOT drink and drive/cycle. Aside from the obvious risks to the safety of you and your passengers, police tend to run more spot checks this time of year. So even if you're just one alcoholic unit over the legal limit, you could be left facing pretty hefty repercussions.
Make sure your wardrobe is suitable
As well as making sure you've got your vehicle safety checks and your map reading skills down to a tee, it's essential that you also update your winter wardrobe. We're not talking Christmas pyjamas and snowman onesies here – we're talking things like waterproof jackets, thermal coats, reflective clothing and suitable footwear. Ensuring you're kitted out properly will make sure you're best prepared to deal with whatever the weather might throw at you.
Share you winter travel tips using the hashtag #SeasonalTravels.