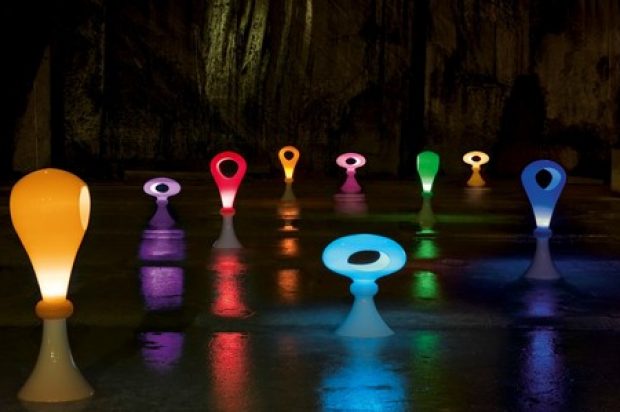 The collection of  indoor and outdoor vases-lamp"Inside Out" and "Romulus" knowingly play with materials, finishes and lines to create different scenes in which light is the unquestioned leader of an innovative and fascinating way of understanding the furnishings and decor.
Inside Out (design by Vincenzo Antonuccio and Marilena Calbini) includes 8 different models, always marked by the imposing silhouette and graceful at the same time, able to bring out both the best and most luxurious spaces that are modern and minimalist. Alone, or in choreographic combinations of colors and shapes, the illuminating vases are the pride of the brand: immediately recognizable by the charm and the magic that can communicate at first glance.
The Romulus collection is available in three colors: black, white and amber, to give life to a magical encounter between light and forms in which the shades become the centerpiece of the environment.