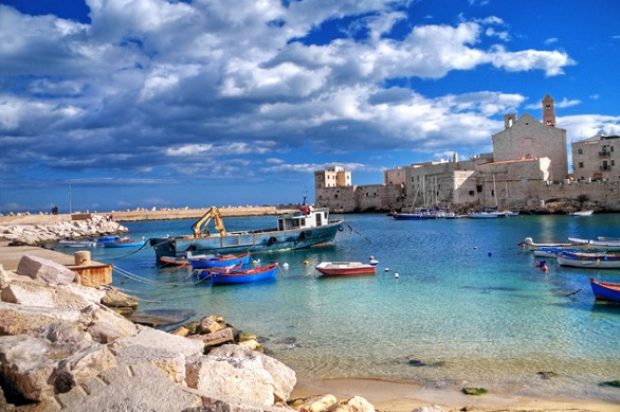 Each and every holiday for singles is different and has something new and exciting to offer. Our holidays for singles range from relaxing and tranquil escapes to those that are filled with activities to try. The specifics of holidays for singles differ depending on your choice of getaway. At Flavours we offer cooking holidays in a host of picturesque locations, painting holidays Venice and Tuscany and Pilates holidays in Sicily and Puglia. So whether you're after a relaxing week away or a chance to learn new recipes in the Italian countryside, you can expert an unforgettable experience.
From our Italian cooking holidays you can expect to gain new skills and recipes taught by local cooks, there is even the option to spend time exploring the local area.  If painting or Pilates is more your style, you are guaranteed to learn something new, meet likeminded travellers and see a whole new side to Italy. The itineraries for Flavours Italian holidays are relaxed and cover everything you could want to do. Keep busy with wine tasting and cultural visits or relax and enjoy the beautiful scenery the destinations have to offer.
Caroline Toplis was one single traveller who didn't know what to expect when she embarked on her first of many holidays for singles.  However, after originally feeling scared to have a holiday alone after the death of her husband of 30 years, she was soon put at ease and found herself amongst a group of friendly people all there for to enjoy a new kind of holiday. Caroline enjoyed her holidays for singles trip so much, she soon booked another, this time a New Year's trip to Umbria. It was on this trip that Caroline met her now husband.
Many travellers, like Caroline, are nervous and unsure what to expert when they first book a holiday away on their own, but are pleasantly surprised when they see that the majority of people in their holiday group are single holidaymakers like themselves. Flavours holidays for singles promise to be relaxed, fun and hands-on.
Author bio: Flavours of Italy, is a specialist tour operator offering activity vacations and holidays for singles since 1998.