If you are in Rome after the Christmas holidays, do not miss the "Christmas in the Museums" event: from December 26 to January 7, the municipal museums of Rome will be open with exhibitions, events, concerts and educational activities for children.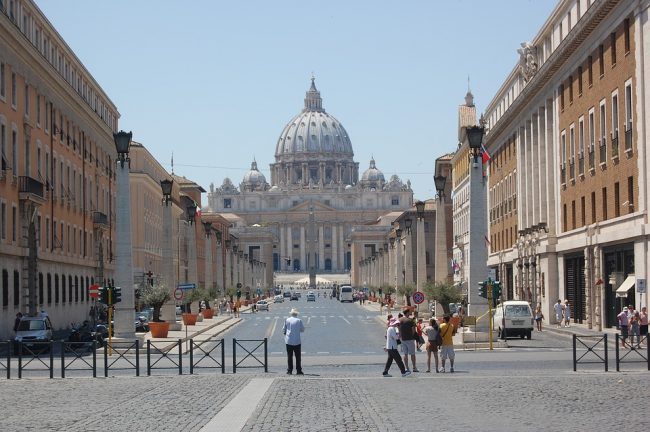 This is the list of some of the numerous museums participating in the event:
Capitoline Museums: shows The Treasure of Antiquity. Winckelmann and the Capitoline Museum in eighteenth-century Rome
Centrale Montemartini: Egyptian Etruscan exhibitions. From Eugene Berman to the Golden Scarab Freedom Manifesto
Macro: Dias & Riedweg exhibitions. Other time than here. Other place than now. | I am here! | Reaction Rome (II Edition) | Extended Blue. Mixed Media Installation until December 26th
Mercati di Traiano – Museo dei Fori Imperiali: Trajan exhibition. Building the Empire, creating Europe
Ara Pacis Museum: Hokusai exhibition. In the footsteps of the Master. Extraordinary evening openings from 19.30 to 23.30
Civic Museum of Zoology: exhibit Museum of Zoology … different by nature
Municipal Gallery of Modern Art: shows The essential truth of things. Francesco Trombadori
Pietro Canonica Museum at Villa Borghese: exhibition Realism and Poetry. The gaze of Pietro Canonica on the First World War
Museum of Rome – Palazzo Braschi: exhibition Artists at the Opera. The Teatro dell'Opera di Roma on the art frontier from Picasso to Kentridge1880-2017
Museum of Rome in Trastevere: '77 exhibitions a story of forty years ago in the works of Tano D'Amico and Pablo Echaurren | Totò Genio
Rome Planetarium – ex Dogana: show OpenSpaces: Planetarium Reloaded! Until January 5th
Sunday, January 7, 2018, also, free entry for residents in Rome and the Metropolitan City for all the museums and exhibitions scheduled (except Hokusai, in the footsteps of the master).