2018 will be the year of unforgettable travels. Whether you decide to leave on your own or whether you bring your family with you, an unforgettable destination, full of attractions, leisures and activities is undoubtedly South Africa, a destination chosen by many and considered suitable for a trip with the little ones.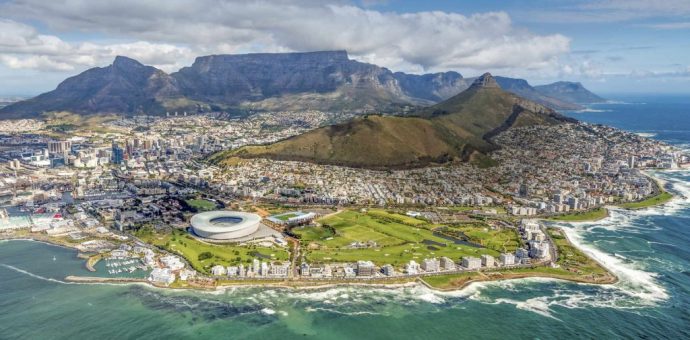 Why South Africa? Because the children will find themselves for the first time in front of a fascinating wild nature and the famous big five (lion, leopard, rhino, elephant and buffalo) that live here. Not only that: since there is no time difference between Italy and South Africa, children will not suffer any jetlag and will be loaded from day one to face the many activities that this beautiful area of ​​Africa offers.
You will be spoiled for choice in deciding what to do, but among the many options, visiting the theme parks is certainly a must, especially if you are traveling with children. The famous Ushaka Marine World, the fifth largest aquarium in the world, is located in Durban, while in Johannesburg one of the main attractions is the Gold Reef City, which stands on a veritable 19th-century gold mine. The Ratanga Junction of Cape Town, with over 30 attractions, completes the list of the best theme parks in the country. In Cape Town, the Two Oceans Aquarium will show your children two different marine environments: the Atlantic Ocean and the Indian Ocean, or another unmissable place, the Table Mountain – symbol of the city.
And again: whale watching is another unforgettable activity that is worth trying, especially in Hermanus, a city between Cape Town and Cape Agulhas, a destination par excellence where to try this kind of experience and is considered the best place from which watch the whales without having to take a boat. Those interested in whale watching can encounter this incredible animal along the Garden Route or the Wild Coast.
If you like plants and flowers, the Kirstenbosh National Botanical Garden is one of the largest botanical gardens in the world and is certainly the most beautiful in all of Africa. It will be interesting to undertake the Treetop Canopy Walkaway, 130m long air bridge surrounded by more than 20,000 wild plants. Finally you can not miss a last stop at Birds of Eden, one of the largest aviary in the world: a unique place to end the South African experience.